In the second round of the Champion League group stage, Bayern Munich defeated Barcelona with a convincing 2-0. Robert Lewandowski faced his former club, Bayern, but he could not score for his new team.
Bayern went in front after the header by Lucas on the 5th minute of the second half. Sane made it 2-0 four minutes later. Bayern won all their first two matches and is currently leading the Group. Barcelona has lost to Bayern for the fifth time in a row, including the memorable 8-2 loss in the 2020 quarter-finals.
Lewandowski failed to score against his former club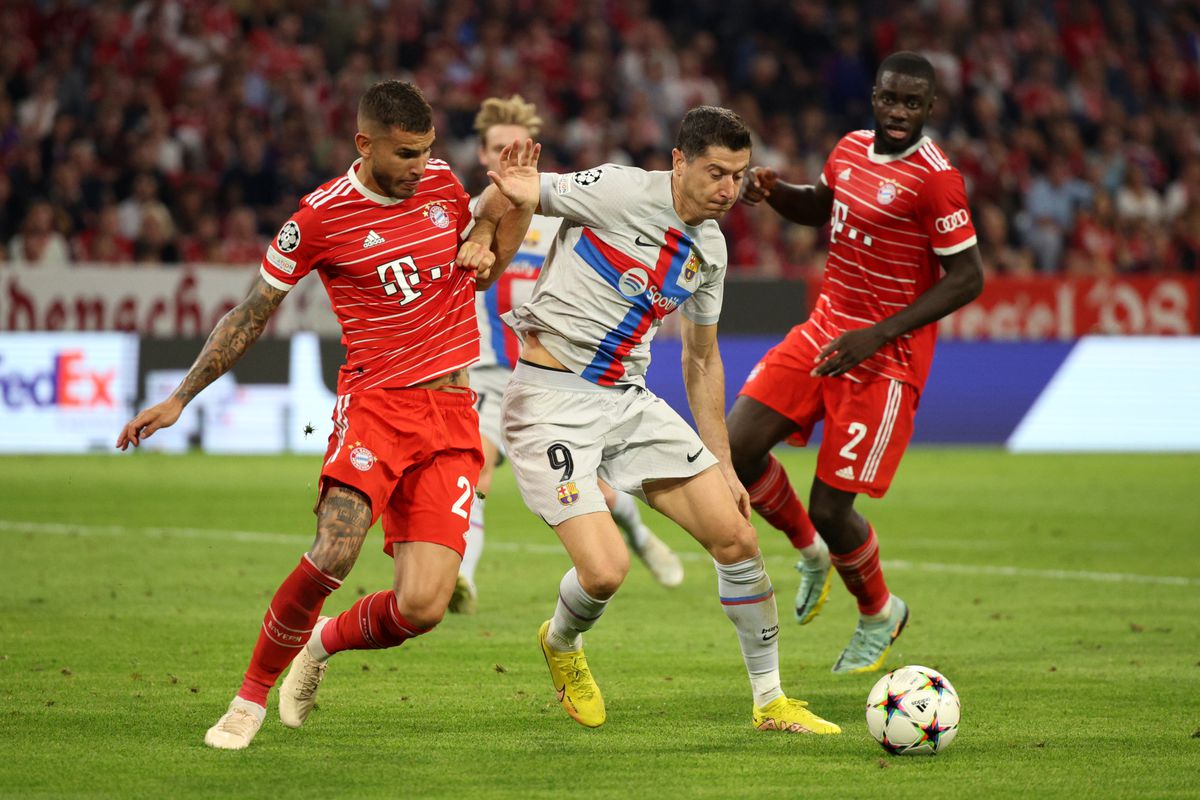 Liverpool, on the other hand, beat Ajax to keep their Champions League Campaign alive. They lost their first match against Napoli.
Liverpool's Mohamed Salah scored in the 17th minute, but Ajax was able to equalize in the first half. In the 89th minute, Liverpool scored from a cornequaliseatip's header. After the game, Klopp said that his team played a very good game.
This is not the only surprising defeat for the round. Atletico Madrid lost against Bayer Another Premier League team, Tottenham Hotspur, lost to Sporting Lisbon. Leverkusen. Antonio Conte said the loss is a difficult result, and he is unhappy with the game.