Are you unemployed, interested in digital marketing, or are you waiting for an opportunity for a career change? Maybe iPrima Media is the place you are looking for. iPrima Media is officially open for several positions, and you are welcome to join the big family. Come and see if there is a position suitable for you.
Various Job Openings in iPrima Media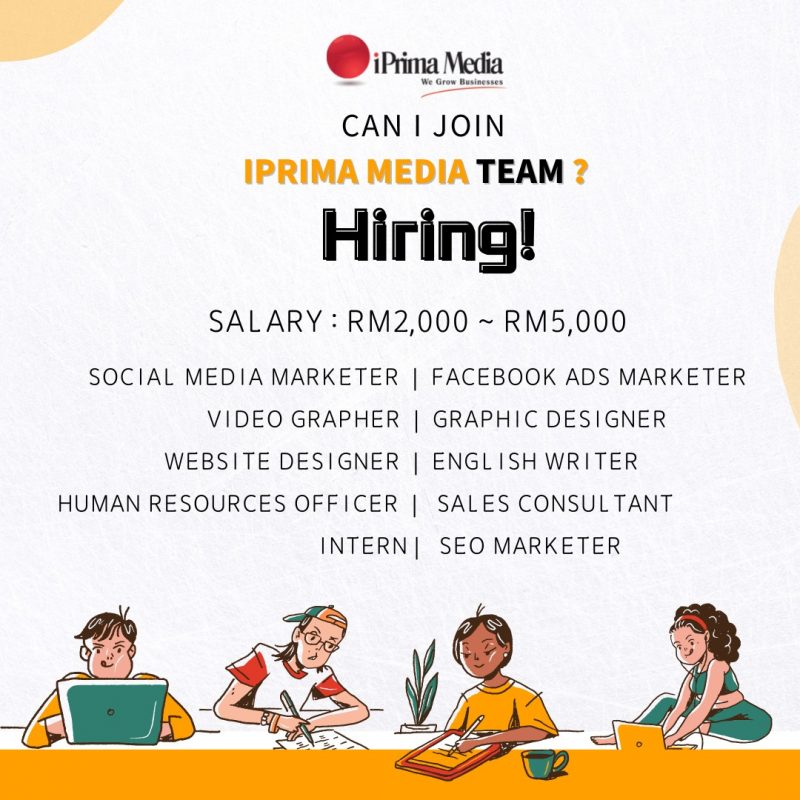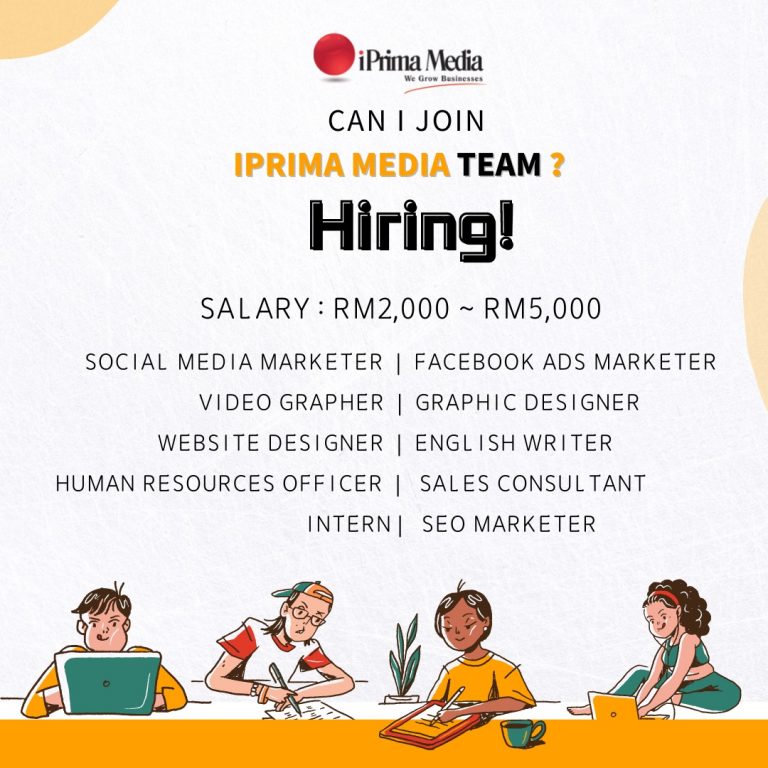 If you are looking for a change in your working environment, why don't you consider iPrima Media. You may be wondering why you should choose iPrima Media. Take a look at what makes the company special.
✅ Flexible working style
✅ Friendly colleagues
✅ Creative and challenging work content
✅ Mature learning environment
Open job positions at iPrima Media include.
1. Web Designer
2. Facebook Ads Marketer
3. Video Grapher/Video Editor (this position is not open for remote work)
4. Graphic Designer
5. Social Media Marketer
6. SEO Marketer
7. English Writer
8. Sales Consultant
9. Intern
10. Human Resources Officer
📌Working Location: Johor Bahru / Remote Work
📌Salary: RM2000 (Novice) ~ RM5000 (Master)
.
Are there any of these positions that you are interested in? If so, send your resume and work to hr@iprimamedia.com now!
If you are new to the industry, you can also apply. iPrima Media accepts remote work, but note that some positions are not open for remote work.
If you have any questions or would like more information, you can also email hr@iprimamedia.com.