Application for FWD Startup Studio Accelerator Programme is now open, with a focus on Asia-based startups that are venture-backed in insurtech or adjacent verticals.
FWD Startup Studio, in collaboration with 1337 Ventures, is thrilled to announce the 5th cohort of FWD Startup Studio Accelerator, a game-changing 13-week programme designed to catapult your insurtech or adjacent vertical startups to new heights. If you have a brilliant idea for a collaboration with FWD Insurance in Malaysia, this is an opportunity you don't want to miss!
The FWD Startup Studio Accelerator aims to bring together the brightest minds in the industry, fostering innovative collaborations and potentially leading to proofs of concept (POC). Aspiring startups seeking to enrich their ventures through a strategic partnership with FWD Insurance in Malaysia are encouraged to apply.
"Startups bring new ideas to traditional businesses and industries, which aligns closely with our vision of changing the way people feel about insurance. Through our Startup Studio Accelerator as well as TIM Ventures, our venture capital fund, we are keen to identify outstanding startups, work together with them and help them grow, leveraging on our presence in 10 markets across Asia," said Ryan Kim, Group Chief Digital & Marketing Officer, FWD Group.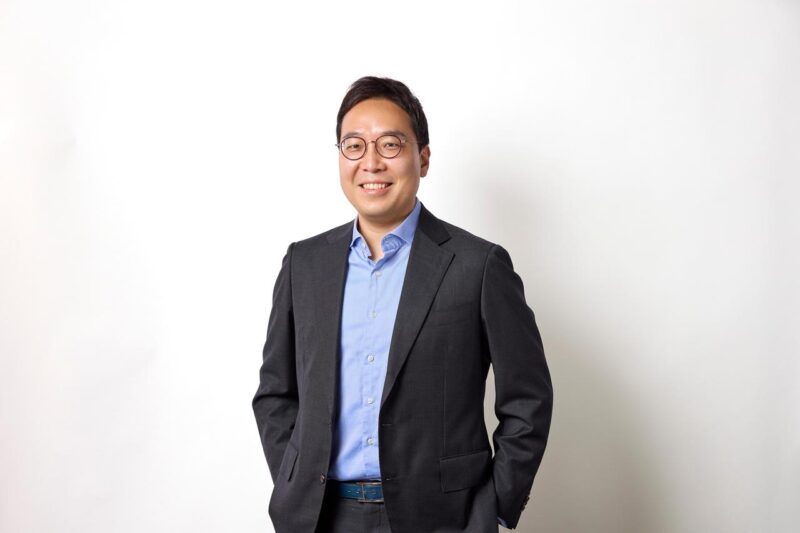 The accelerator programme offers a plethora of benefits for participating startups:
Industry expertise: Gain unprecedented access to decision-makers within FWD Insurance and esteemed mentors who can provide invaluable guidance, open doors to collaborations, and facilitate partnerships.
Acceleration of growth: Fast-track the development of your collaboration to a real proof of concept (POC) before the accelerator programme concludes, giving your startup the momentum it needs to thrive.
Fundraising opportunities: Connect with prominent investors such as TIM Ventures and 1337 Ventures, expanding your network within the investor community. Exceptional collaboration ideas may even unlock the potential for Venture Capital funding.
Access to customers and markets: Successfully piloting your idea in Malaysia could spark interest from other FWD branches in different countries, opening doors to new markets and potential scaling opportunities.
Resource support: Empower your startup with over USD 20K worth of credits on digital infrastructure and cloud services, providing essential resources to fuel your growth.
Networking and community: Join a vibrant community of like-minded entrepreneurs and global insurtech and adjacent vertical leaders, fostering meaningful connections that could propel your startup to new heights.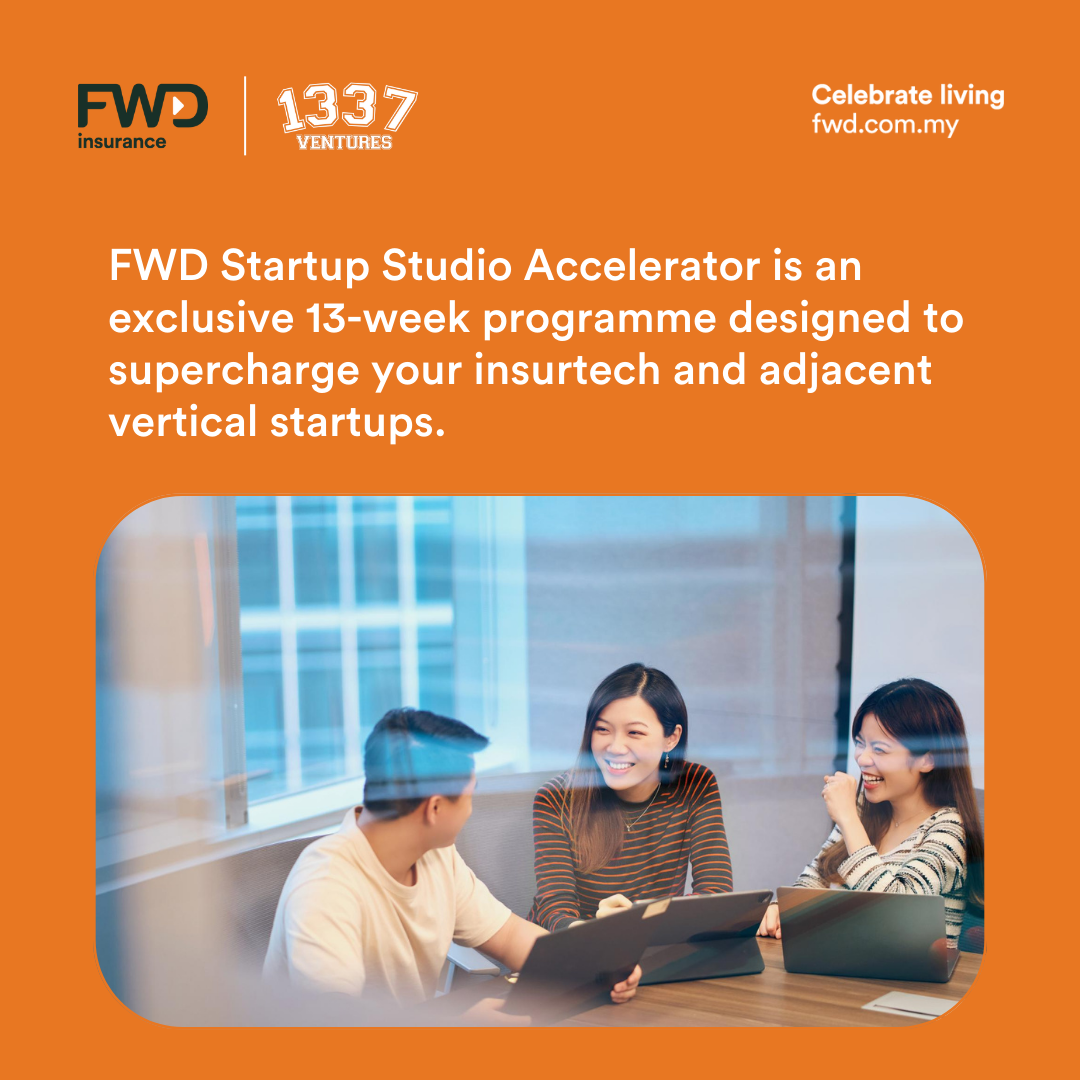 Bikesh Lakhmichand, Founding Partner of 1337 Ventures, stated, "The FWD Startup Studio Accelerator presents an incredible opportunity for startups to engage with FWD Insurance to explore a proof of concept (POC) solution and access to decision-makers and mentors within FWD Group. We are eager to support and witness the growth of promising startups in the insurtech and fintech space."Venture-backed seed stage Asia-based startups who are in the insurtech or adjacent verticals are encouraged to apply and develop a proof of concept (POC) design with FWD Malaysia.
The startups who participated in the previous cohorts have walked away from the accelerator better equipped to be game changers within their respective industries. Past participants include; BlueDuck, Kapitani, Finory, Betterteem, Koha, Safyer, Cashku, eHibah, CoreHalal, Du-It, Marion, Protos Labs, uPledge, Warantee and more.
Applications are open now, and the deadline for submissions is 28 August 2023. FWD Startup Studio Accelerator will begin on 5 September 2023. For more information and to apply, please visit https://fwdstartupstudio.com/accelerator.