High Living Cost? Use AI to Half your Groceries Cost
Kate Singleton has been using artificial intelligence (AI) to change the way she shops without realizing it. The app she uses is Christchurch business MenuAid, an online recipe subscription service that sends customers meal ideas and grocery shopping lists of ingredients for $4 a week. Singleton said the app completely changed the way she cooks at home, but she didn't know it was powered by artificial intelligence.
"It also helps avoid food waste and lowers the cost of my weekly shopping," Singleton said.
A major problem with many foods' delivery services, Singleton said, is that spices and ingredients are only used once and left untouched in the pantry after a meal, they could eventually forget about it over time.
The artificial intelligence in MenuAid can track what ingredients customers should have in their pantry and suggest foods that make the most of what's on offer.
Melody Tia-Peni used to spend more than $400 at a store for her family of two teenagers and two grandchildren. But MenuAid has cut it down to between $200 and $250 a week. She explained that most of the savings comes from avoiding food waste.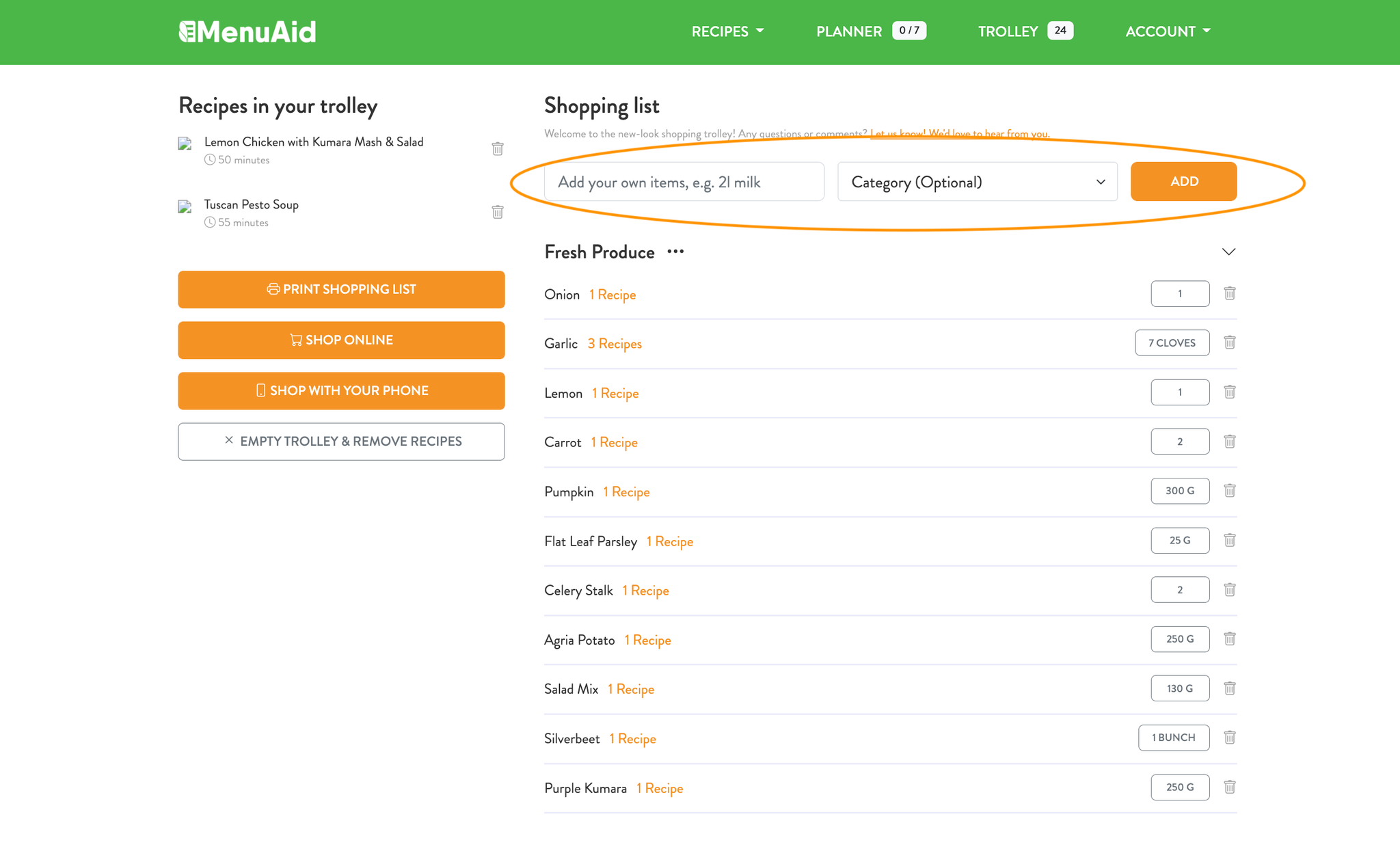 "Every individual, and every family's palate, is different. So, we had to create a recommendation engine that can very quickly adapt to a range of tastes. To do that we have built an artificial intelligence which is getting smarter and smarter," MenuAid founder Toby Skilton said.
When a user signs up for MenuAid, the system records a list of food preferences to start the recommendation engine. As users cook and view recipes, the system collects data to create more accurate recommendations.
"It records things like whether the person prefers quick and easy meals over longer cook times, whether they prefer pork or chicken. We also have a personal clicking history of the meals they were most interested in. We put this data together and create an in-depth profile of a user's preferences."
This data is not only used to recommend recipes, but also to help with shopping behavior.
When users complete this week's recipes, they're given a shopping list that they can order online with Countdown Shipping or shop for themselves.
The MenuAid system also collects information about how users' shop, whether they prefer healthy foods, cheaper brands, or specific produce or protein, and can then recommend recipes based on that information.
"The system will pass the recommendation first, but the user can always change the content. The cool thing is that if the user does change, the system remembers that and uses that preference the next time.
"It is like having an artificial intelligence personal shopping assistant," Skilton said.
"The current cost of living is insane and everyone is feeling it. It's amazing to hear our clients' stories and know we're changing their lives," he said.