One of the iconic figures in Hong Kong entertainment industry, Eric Tsang Chi-wai, recently attended a hot model's birthday party where he is hugging and kissing the hot model. The video went viral on the Internet, and the identity of the hot model was revealed to be the goddaughter of a famous rich man.
Tsang Chi-wai Claimed It Was Just A Polite "Birthday Kiss"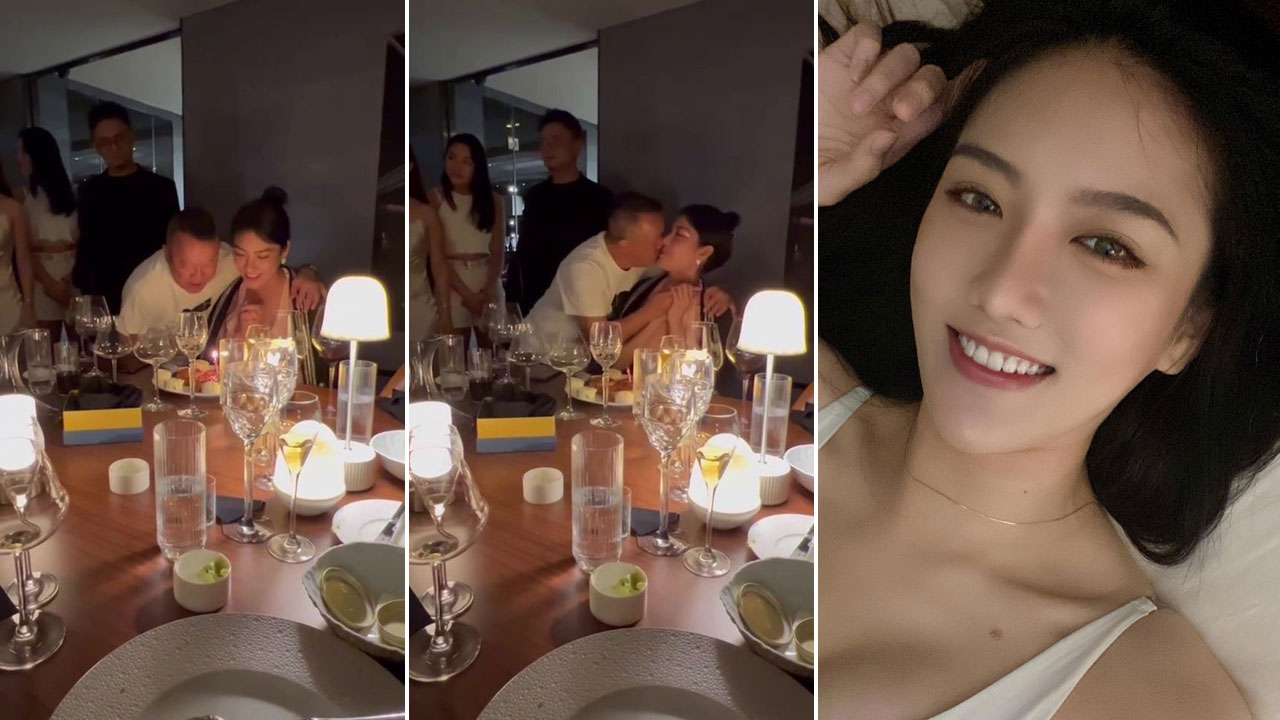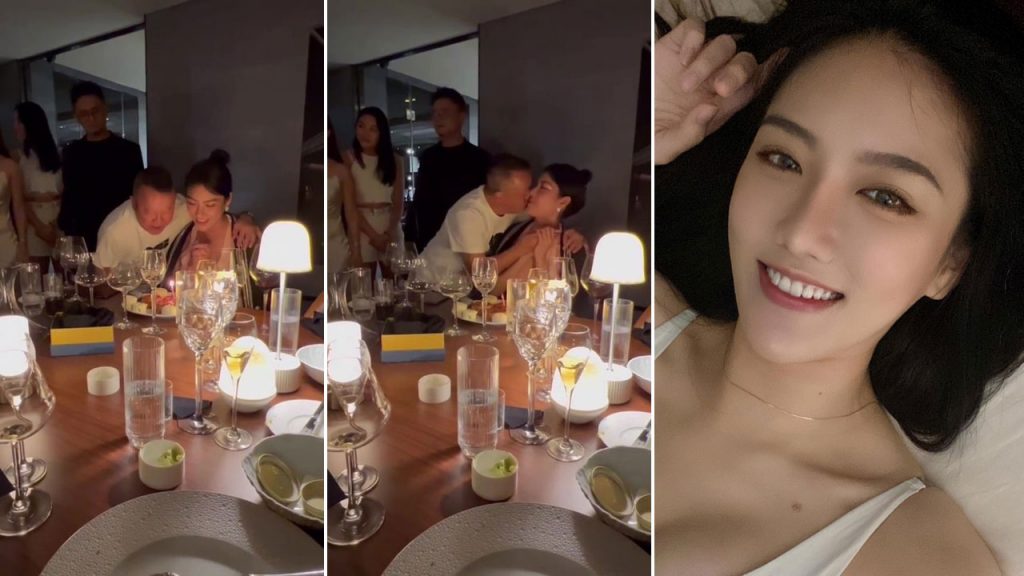 Tsang Chi-wai is well known for his variety show "Super Trio Series" and he has known people all over the world and has been active in various dinner parties for many years.
Recently, he and a group of middle-aged men celebrated the birthday of Malaysian model Lebara, and the birthday party looked very luxurious. In addition to singing the birthday song at the dinner, the next second, Tsang Chi-wai stepped forward and put his arms around her shoulders, blowing out the candles on the birthday cake together, then he directly kisses the model in front of the audience, the scene is full of cheers.
After the hot kiss video was posted on the Internet, it caused controversial discussions among netizens!
After the video was exposed, netizens began to search for Lebara's identity and information. The 26-year-old Lebara is 180 cm tall and is a model under the NOW Models in Hong Kong. She speaks fluent Mandarin and has collaborated with Benjamin Yuen Wai-ho on eye drops and jewelry commercials.
Lebara shared through social media afterwards: "I can blow candles with the "Super Trio" this year, wish me a happy birthday, this year's wish is world peace and no hatred."
After the video was exposed, Tsang Chi-wai also responded to the media saying that it was just a polite "birthday kiss" and emphasized that they did not know each other.
According to people familiar with the matter, Lebara often goes to rich dinner parties and yacht parties. It is rumoured that she is the goddaughter of social celebrity Lawrence Yu Kam-kee! Yu Kam-kee, 77, started his career inherited by his father and he has served as the chairman of several listed companies and the chairman of the preparatory committee of the public welfare fund for many years. Yu Kam-kee has been photographed dating beautiful girls to hotels for recreation from time to time.