Pentagon Meeting on Joint Research to Counter Hypersonic Weapons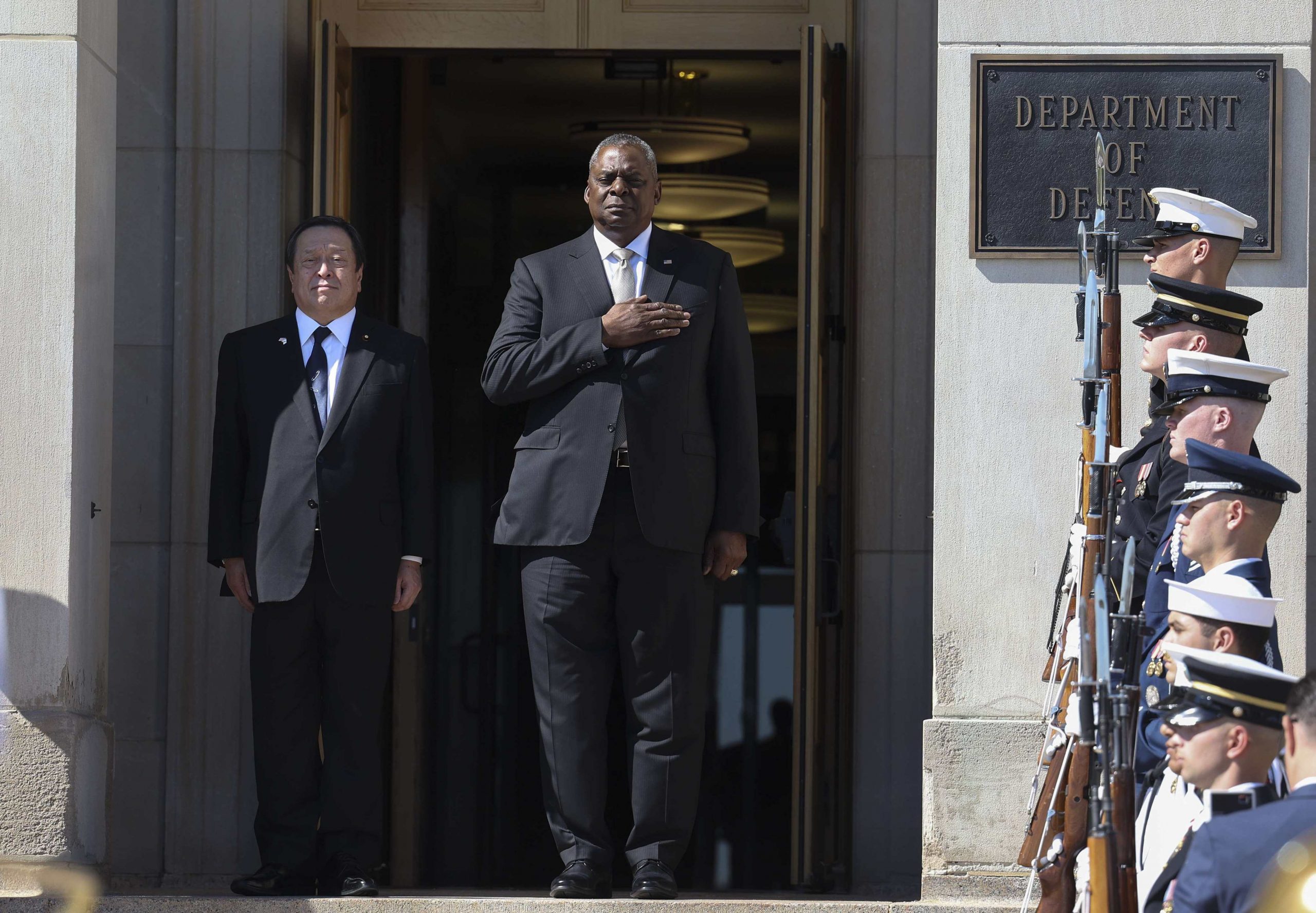 On Wednesday, Japanese Defence Minister Yasukazu Hamada announced that Japan and the United States have agreed on joint technological research to counter hypersonic weapons. In the face of China's growing assertiveness in the region, the two countries work to closely coordinate their security strategies.
The agreement was reached during a Pentagon meeting between Hamada and his U.S. counterpart Lloyd Austin, their first face-to-face meeting since Hamada succeeded Nobuo Kishi as defence secretary in early August.
Concerned that the rules-based international order is being challenged by countries such as China and Russia, Japan and the United States increasingly need to strengthen the deterrence and other capabilities of their alliances.
Tensions have also risen in Taiwan following a visit to the self-governing democratic island by U.S. House of Representatives Speaker Nancy Pelosi, the third-highest-ranking U.S. official, in early August.
After Pelosi's visit, Hamada and Austin criticized China for conducting large-scale exercises near Taiwan, launching ballistic missiles, and affirming the importance of peace and stability in the Taiwan Strait, and unilaterally using force to change the status quo in the region is unacceptable.
Hamada said Japan and the United States would cooperate "closely and seamlessly" to prevent any such attempts.
Beijing sees Taiwan as a separate province that will be reunited with the mainland by force if necessary. The island is seen as a potential military flashpoint that could draw the United States into a conflict with China.
The contingencies in Taiwan are also particularly worrying for Japan, a U.S. security ally, because of its proximity to islands in the southwest — including groups known as the Diaoyu in China and the Senkakus in Japan, which are controlled by Tokyo but claimed by Beijing.
Japan's defence minister also told reporters after the meeting that Austin expressed "strong" support for Japan's plan to fundamentally strengthen its defence capabilities by updating its national security documents and significantly increasing its defence budget.
Defence capabilities Japan is currently researching include the ability to attack missile launch sites in enemy territory, a capability the Asian country has so far chosen not to have under its post-World War II pacifist constitution.
In its annual budget request, which began in April, Japan's defence ministry asked for funds to enhance standoff capabilities, enabling attacks from beyond the enemy's firing range.
Such developments could be used to build so-called enemy base strike capabilities, or what the Japanese government calls " counterstrike capabilities."
Japan plans to update its National Security Strategy by the end of this year to reflect an increasingly challenging security environment in the region. This will be the first revision since the long-standing security and foreign policy guidelines were passed in 2013.
In March, US administration of President Joe Biden unveiled its own defence strategy outline, calling China the "most serious competitor" and pledge to put China's challenges ahead of Russia.