His condition was so severe that he developed facial paralysis on the right side of his face. In the video, he showed the right side of his face, completely unable to move or close his eyes, telling his fans that he would be recuperating for some time.
Bieber's ill-fated tour was last postponed after he tested positive for COVID-19 in February.
Photo Credit: Justin Bieber's Instagram
Justin Bieber announced on Tuesday that he was cancelling his upcoming world tour, revealing that he was getting sicker.
At the time, fans did not care, thinking it was just a sore throat, tonsil inflammation, the doctor told him to rest, nothing serious.
I didn't expect it to be so serious…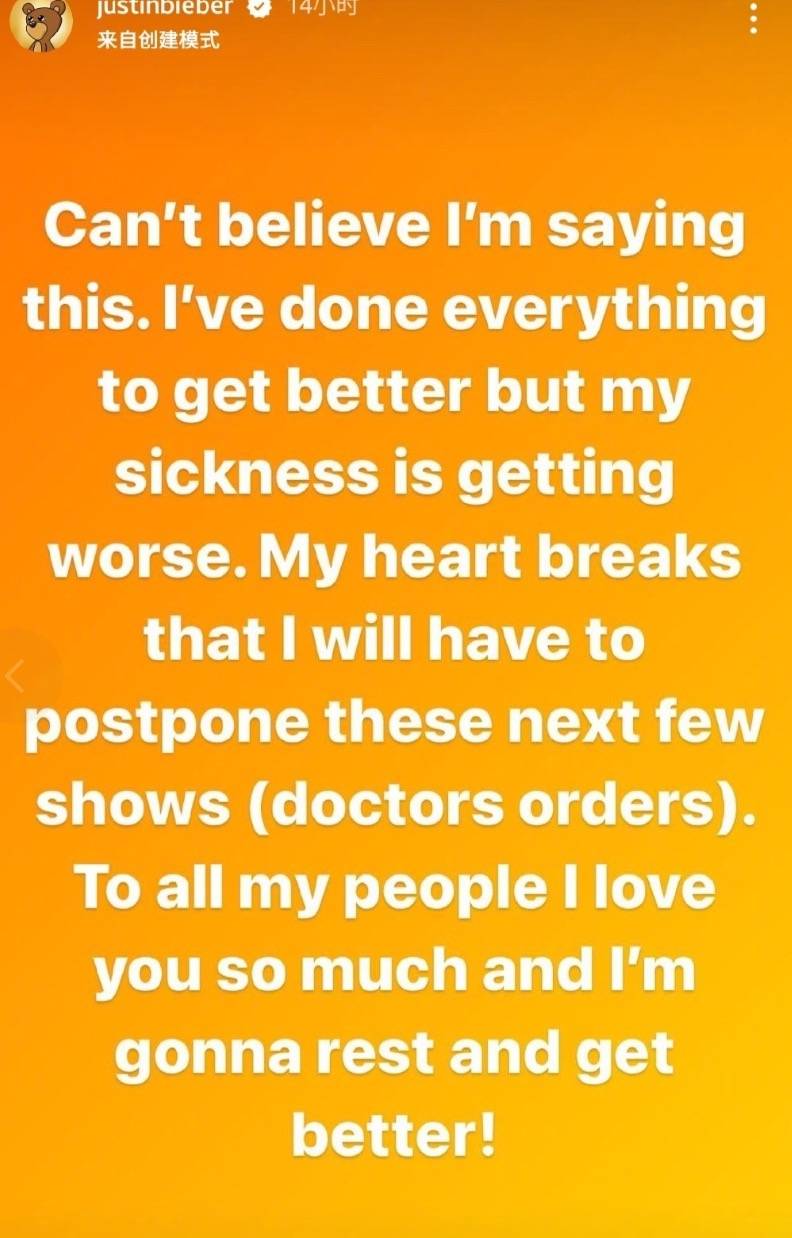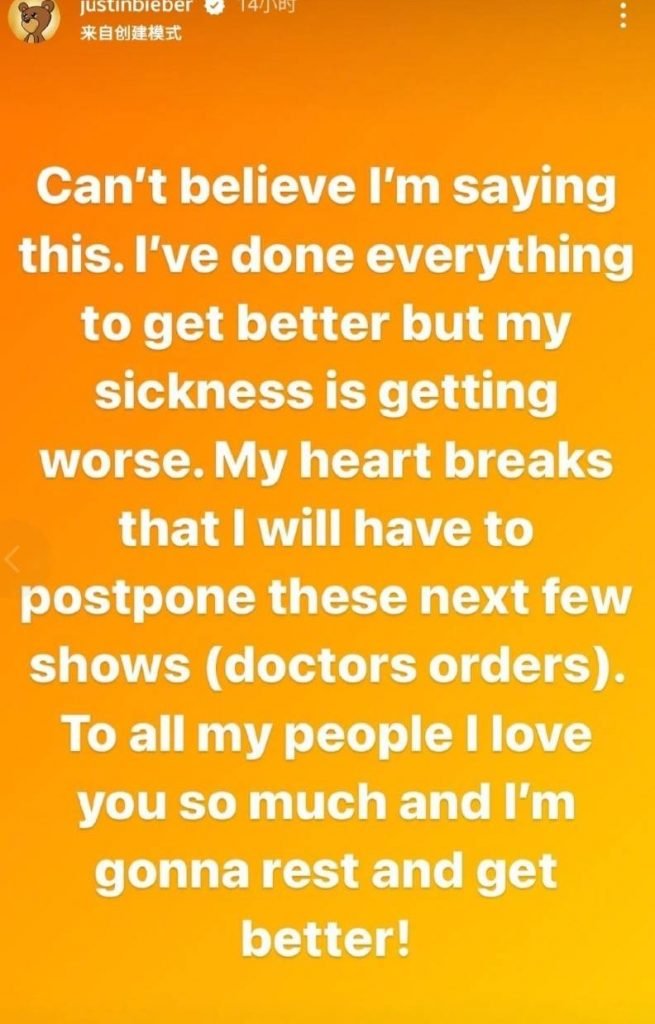 He wrote: "I can't believe I'm about to say this. I've done everything I can to make myself better, but it keeps getting worse. My heart is broken, and on my doctor's orders, I will have to postpone the next few shows. I want to tell all my fans that I love you very much and I will rest and recover."
Officials at the Scotiabank Arena in Toronto, Canada, where Bieber was scheduled to play concerts on Tuesday and Wednesday, confirmed his illness was not related to coronavirus, and said the shows would be rescheduled soon, asking people to hold on to their tickets.
This isn't the first time Bieber has made a last-minute U-turn. In 2017, he abruptly canceled the final 14 dates of his Purpose World Tour, citing "depression, anxiety and exhaustion."
In April, Justin Bieber's wife Hailey Bieber suffered a stroke that left her unable to speak. Hailey Bieber said in an instant feed that she was admitted to the hospital when she learned she had a small blood clot in her brain and nearly fainted. According to her account, she was having breakfast with Bieber when the right side of her face dropped and she couldn't speak.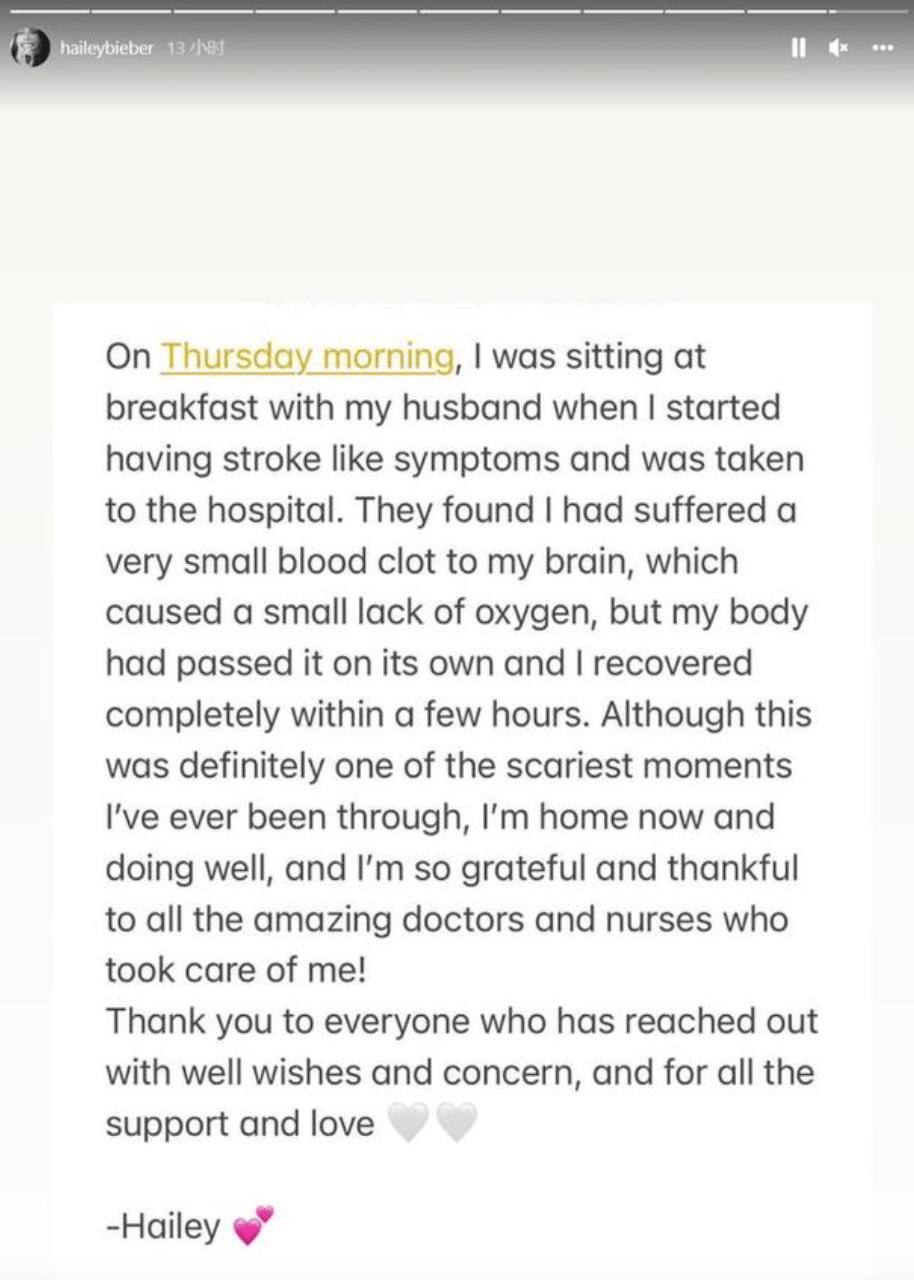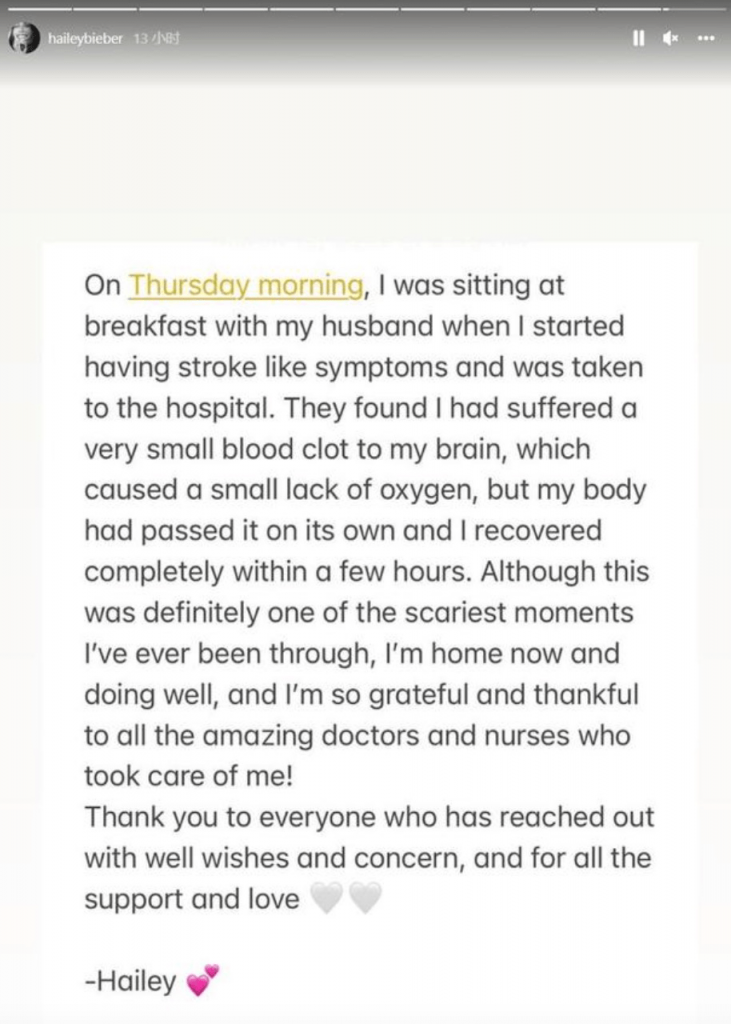 When Hailey fell ill, Bieber was seen in tears, texting everyone he knew asking them to pray for her and staying by his wife's side. It was just a minor stroke, but it was a bolt from the blue for Bieber
Now Justin Bieber has a facial palsy, and the couple are in trouble. I hope everything gets better…