Can you believe it has been more over two years since Covid-19 first touched down in Malaysia, revolutionising how people there lived and went about their daily lives?
Fortunately, normalcy has mostly returned, especially since it was recently announced that wearing a mask inside is no longer required.
While it would be appropriate to celebrate this development, it could also be a good idea to take a moment to consider what the nation and its people have been through.
It is important to keep in mind that many people went above and above to put their own comfort and well-being on the line for others at the height of the pandemic.
By presenting the tales of everyday Malaysians who did their best at an extraordinarily trying time, the recently released local film "Juang" honours these homegrown heroes.
This film was directed by five different filmmakers, including Aziz M. Osman, Yusry Abdul Halim, Kabir Bhatia, Osman Ali, and Matt Lai. This had been in development since September 2020.
Zul Ariffin, Zizan Razak, Janna Nick, Izzue Islam, Sangeeta, Chew Kin Wah, Angeline Tan, and Steve Yap are among the 15 names on the movie poster that represent the cast.
The late Adibah Noor, who made a cameo in one of her final film efforts, should not be forgotten.
While the focus of "Juang" is the pandemic and how Malaysians responded, it wouldn't be correct to call it a "documentary." In actuality, it is more like a collection of episodes that follow various characters as they deal with the challenges of pandemic life.
These characters have a variety of qualities, from a street cop patrolling the streets to a nurse treating diseased patients to a Wuhan-based father.
It is simple to identify with these characters. Who can forget the initial feelings of dread and uncertainty, or the concern for their loved ones' welfare that came with the implementation of the movement control order?
It should be emphasised that "Juang" contains mostly made-up characters and narratives. However, some of them are based on actual persons and occasions, such as the government-chartered aircraft to Wuhan to pick up Malaysians there and the traffic accident that claimed the life of a police officer who was guarding a roadblock.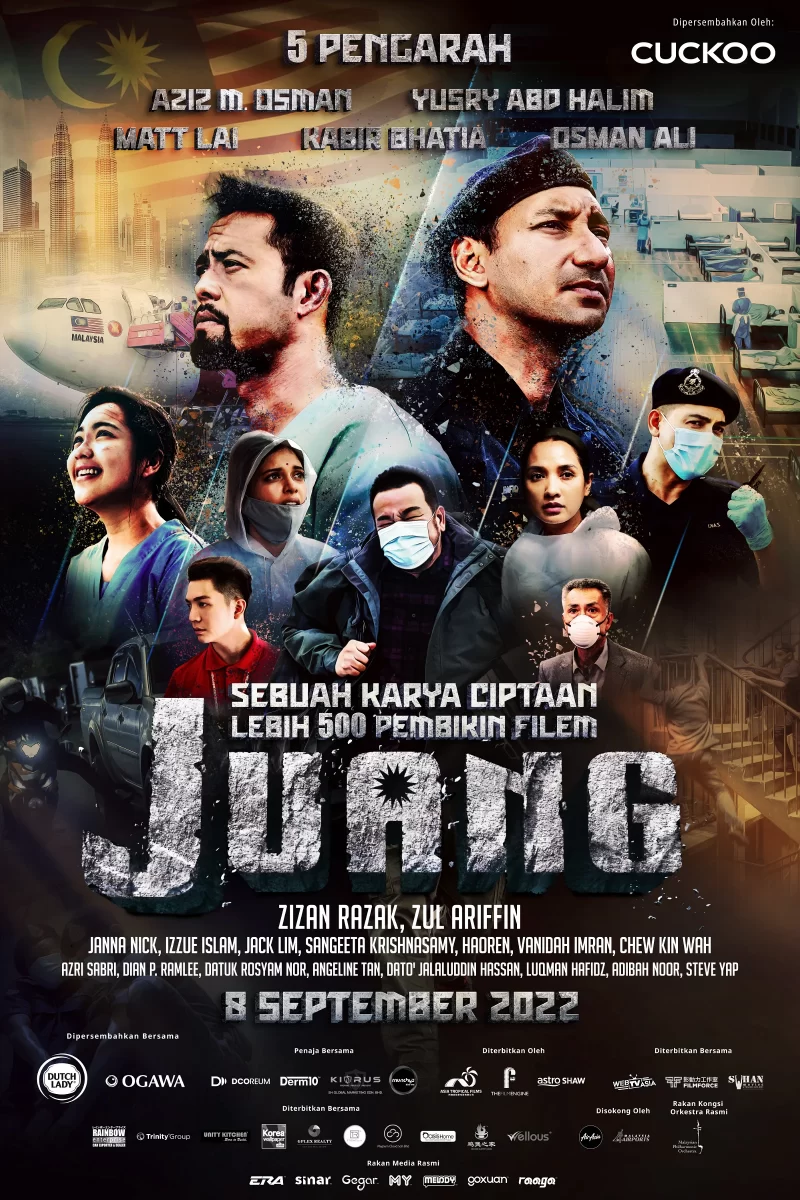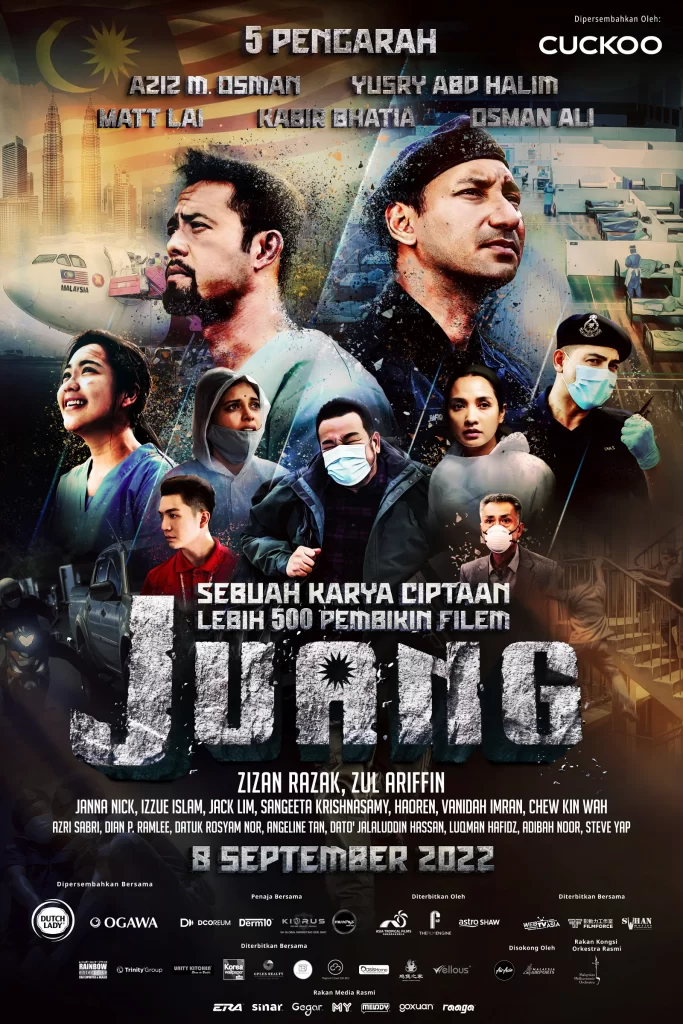 You may be sure that there are moving scenes scattered throughout because the movie was developed with regular Malaysians in mind. Nevertheless, some of the plots and characters are more compelling than others.
One particularly heartbreaking scene features an elderly couple who are admitted to the hospital due to COVID-19. The wife pleads with the medical staff to allow her to pass away with her husband as the likelihood of his recovery is slim.
It is a well-written moment that, however, highlights one flaw in the movie: the overstuffed cast's apparent lack of screen time or presence.
The episodes are frequently too brief to have a significant impression on the audience, despite the presence of several well-known actors in the lineup. In reality, the most well-known celebrities merely make brief cameos, lasting no more than a minute or two.
As the large ensemble, regardless of their ability, significantly restricts one another's screen time, the saying "too many cooks ruin the soup" comes to mind.
Even still, the performances deserve recognition, with Sangeeta Krishnasamy's portrayal of delivery woman Santhia standing out. She must cope with marital issues at home in addition to doing her best to assist other Malaysians in receiving the resources they require.
How being cooped up together would have put many relationships to the test, some to dismaying degrees, is a topic that isn't covered enough.
Is "Juang" overall worthwhile of your time? If you don't expect a documentary when you watch it, it is; this is more akin to a high-budget drama series.
But it is a sufficient tribute to recognise the Malaysians who faced the pandemic.