Michelle Yeoh wear a green dress and arrives at the Met Gala dinner on May 2 at 6pm New York time.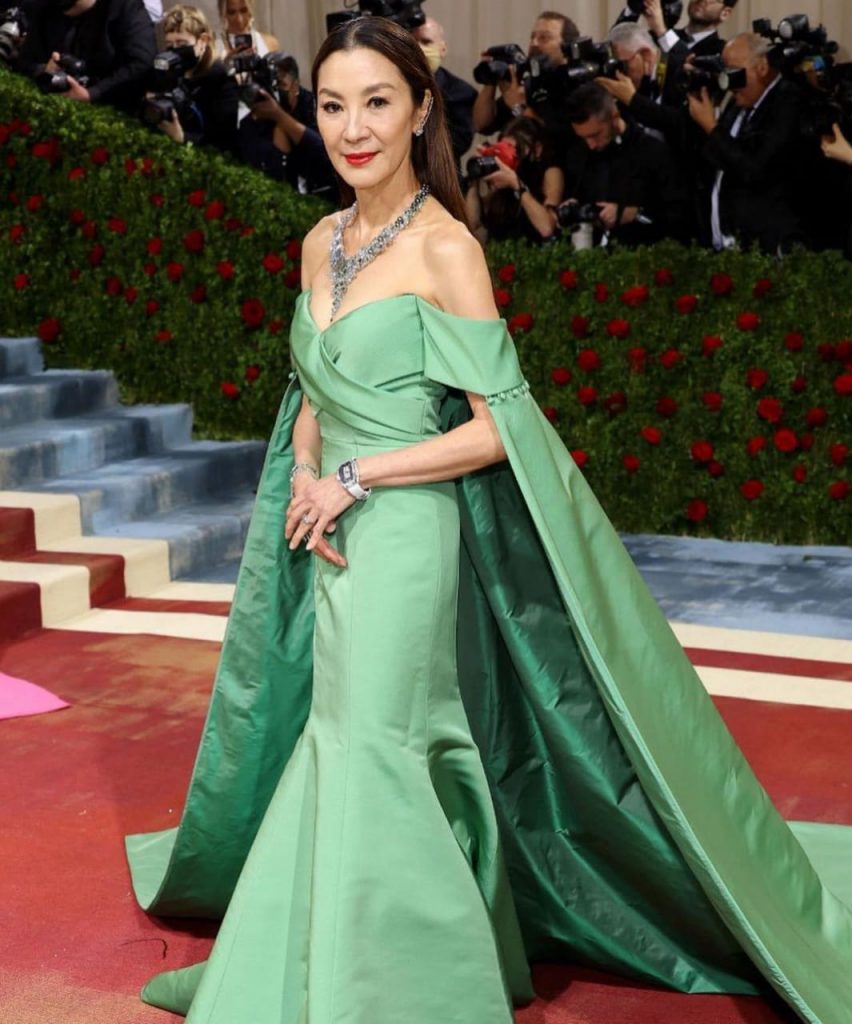 Gilded Glamour is this year's Red carpet theme of the Met Gala. Returning to this event after seven years, Michelle Yeoh choose the same green color as before. Although she is over 60 years old, she is still in a state of frozen age, and the whole atmosphere is full of energy, which is why the footage has been praised by netizens.
She wear a gown by Asian designer Prabal Gurung, which showed off her shoulders, collarbone and tail cuts. She also wear Tasaki Atelier jewelry and a Richard Mille watch.

Five days ago, Michelle Yeoh posted an old photo about the 2015 Met Gala on social media. She also wear a green dress and walked on the red carpet.