After losing her beloved Chihuahua Tinkerbell for more than seven years, Paris Hilton has now lost another furry pal.
The media personality's Diamond Baby has vanished this time. Hilton announced on Monday, September 19, that her newest Chihuahua had vanished last Wednesday. She said that while she was away on a photo session and movers were taking stuff out of her Beverly Hills home, the dog might have escaped.
She captioned her Instagram gallery of Diamond Baby videos and pictures: "My family and friends have been helping me search high and low across my entire neighbourhood and have gone door to door but we still haven't found her." "We have enlisted the help of a pet detective, a dog whisperer, a pet psychic, and are currently researching dog-finding drones. I'm exerting every effort to win her back."
The female dog's official missing poster was posted on the Hilton Pets Instagram page, which belongs to the Simple Life star. Diamond Baby, a little, black and brown Chihuahua, is described in the notice as being "a little shy and will go belly up if you try to carry her." Additionally, was stated that Diamond Baby had last been seen near Mulholland.
Hilton continued, "I feel like a piece of me is gone and nothing is the same without her here. Diamond Baby genuinely is my daughter to me, and she is everything to me.
She continued by saying that she had first been hesitant to notify the public that she was gone because "people may be harsh and I worry about her safety." Hilton requested that anybody with information on her missing pet contact her at [email protected].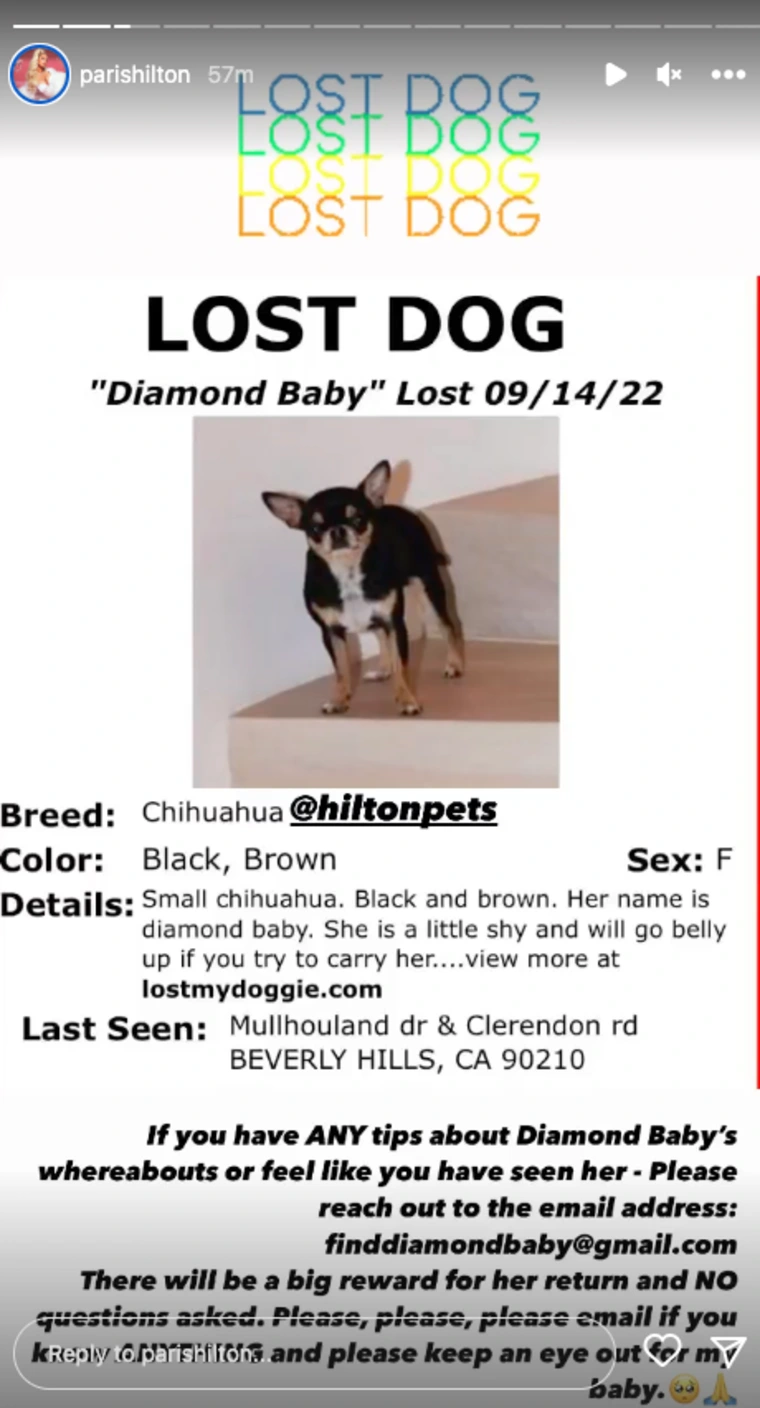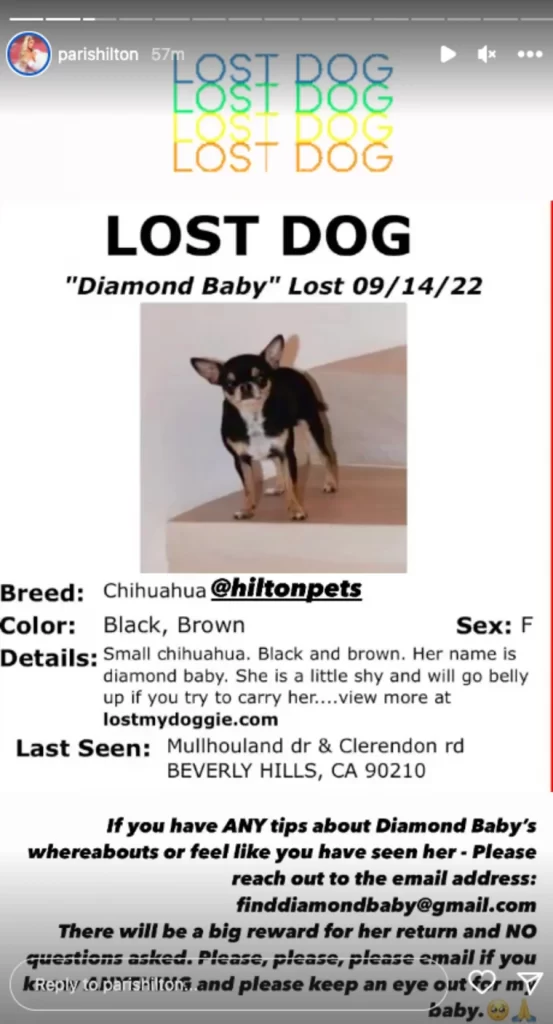 There would be a sizable incentive for her safe return, she promised.
Tuesday saw Hilton publish an Instagram video combining numerous clips of her missing dog as a response to her initial post.
"Diamond Baby is my name, and I'm lost. I haven't appeared since last week "stated the tape, which appeared to be Diamond Baby's viewpoint. "I long for my family. Do you remember me? Please assist me in returning home." LA Times/Tribune News Service