"Piano Goddess" of The Malaysian pianist Cathryn Li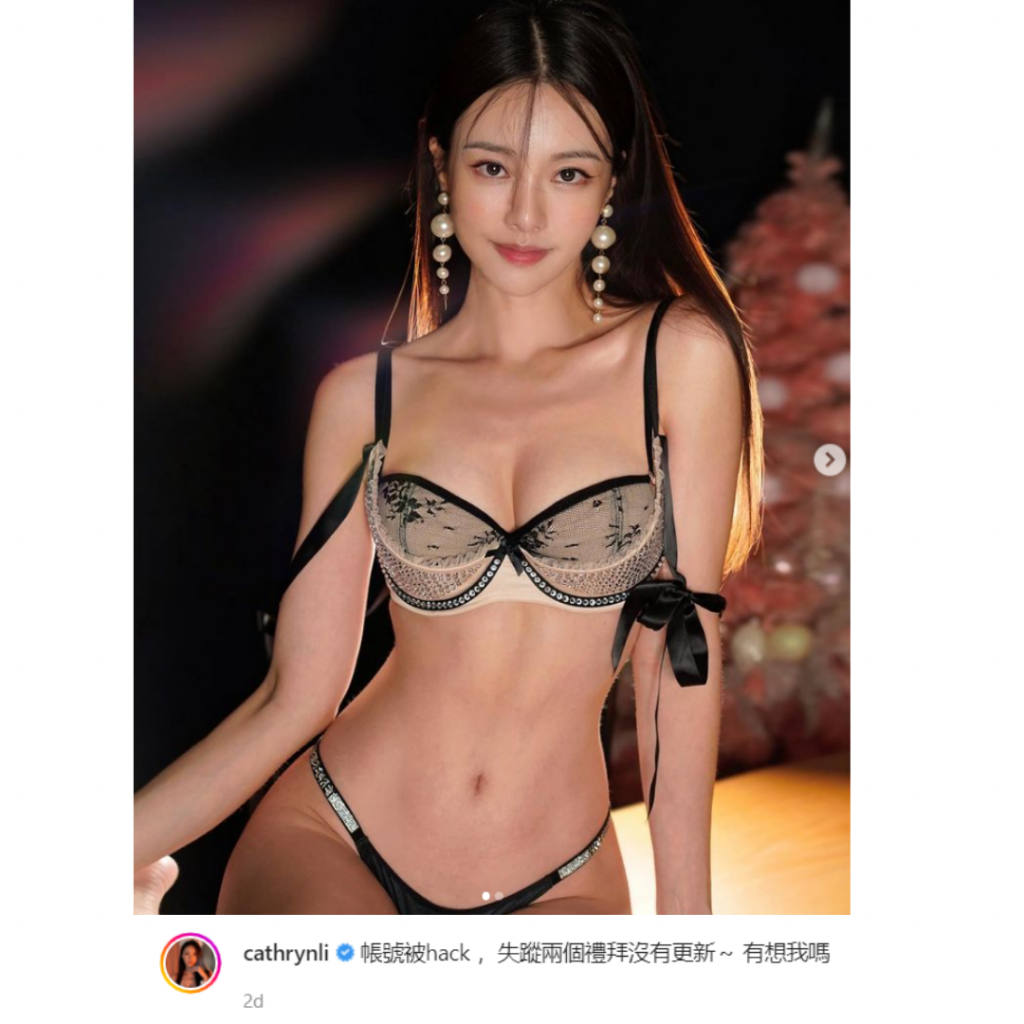 Photo Credit: Cathryn Li's Instagram Post
Often through the community to share the latest situation of her life, but rare 2 weeks did not update, 14th May she also posted the truth, and attached beautiful photos, let the netizens see the whole riot.
Cathryn Li revealed in her post today that "my account was hacked and I have been missing for two weeks. Do you miss me?" And attached two hot photos of her stripping down to her underwear, showing off her upper girth and perfect S-curve, her good figure immediately attracted fans' attention.
"It's so beautiful and hot," "Wow! It's so beautiful," "I'm surprised it hasn't been updated," "The posture is so perfect," and "I don't know what else to say but beautiful." The photos have been liked by more than 90,000 people in just seven hours.
Cathryn Li once studied under pianist Li Yundi, because of her beautiful appearance, but also has a perfect figure, coupled with superb piano skills, but also can dance ballet, so that she has a high popularity on the Internet, IG fans tracking more than 2.3 million, known as the "piano goddess".
Before she did not warn the public ex-boyfriend's real name with IG account, accused the man cheating on her bestie, and exposed the former boyfriend's inertial means, is from the girl's body after taking the benefits on the bottom to leave, warning many women do not fall into his trap.