Malaysian actress Puteri Balqis Azizi has drawn the ire of many netizens with her daring acting. Her former child star often uploads photos and videos of her in short skirts and crop tops to her Instagram page.
Puteri Balqis Azizi's Daring Appearance Incite Netizen's Anger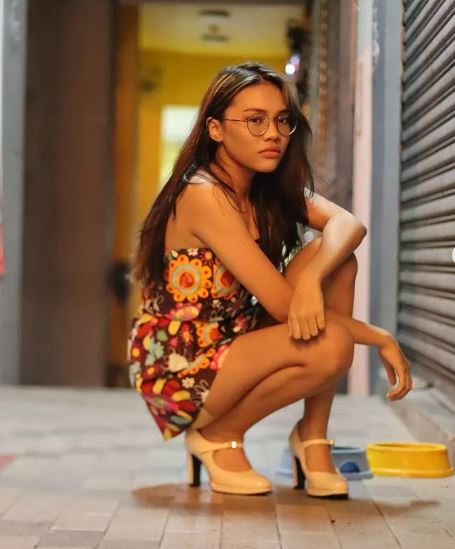 Of course, many people were often offended or upset by Balqis' costume choices. Most of them took to social media to call the teenager out. To make matters worse, one netizen even called her "betina sundal" which mean slut as much to the dismay of her.
A netizen known as Dhea Flora wrote on Twitter: "She doesn't have the look; she just has the ability to show off her body." In this case, Balqis' reaction to the social media user's statement is nothing short of epic! She remarked, "No, I'm not. I'm just an ordinary girl. Apart from not having the looks and only selling my body, I'm also known for selling my books. I'm also good at writing poems."
"I have extra income to survive. Otherwise, I will throw a tantrum if I appear in 'Bersamamu' again," she applauded netizens. What she may not know is that Balqis starred in a local documentary after it was revealed that she and her family were struggling financially.
Additionally, the 15-year-old celebrity also reacted to a comment comparing her to her former child star Mia Sara. For context, the actress received a huge backlash from netizens after uploading a video of her dancing to TikTok. In response to netizens' comments, Balqis said, "I have never danced in public before. But if I'm given the opportunity, I will try my best to collaborate with Baby Shima. Who knows, I can shake my hips better than her."