Singaporean stand-up comedian Jocelyn Chia recently made a joke about Malaysia's economic development and the Malaysia Airlines MH370 plane crash at a show at Comedy Cellar in Manhattan, New York, which caused her to get slammed by Malaysian.
Singaporean Stand-up Comedian Calls Out Malaysian Backwardness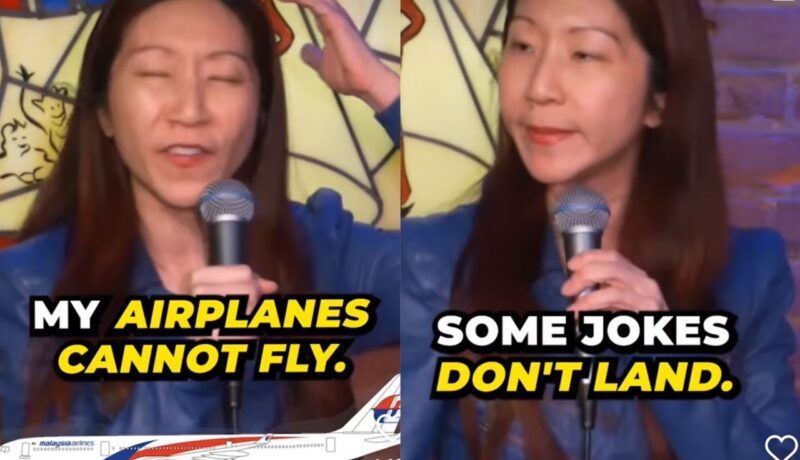 During the performance, Jocelyn Chia mentioned the history of Singapore's independence. An audience cheered loudly when she mentioned Malaysia and asked the audience where he was from. When she discovered the person was a Malaysian, she called him back: "Fxxk you, axxholes".
Afterward, she had no qualms about making the Malaysia Airlines MH370 loss case a joke. She joked that Malaysia was seeking to rebuild relations with Singapore, but because the plane could not fly, alluding to the Malaysia Airlines MH370 air crash tragedy.