A South Korea Halloween celebration at Itaewon on the evening of Oct. 29, leads to a major accident. According to the local news, as of 9:00 a.m. on the 30th, 151 people have been killed, including 19 foreigners, respectively, from Iran, Uzbekistan, China, and Norway. Most of the victims were young women.
According to Korean media reports, the Halloween event was the first outdoor mask-free event since the pandemic. Police have long predicted that at least 100,000 people would attend the event, and a large police force has been dispatched, but the tragedy still occurred.
Video Credit: The Telegraph
Netizen Mentioned Hard To Move During the South Korea Halloween Festival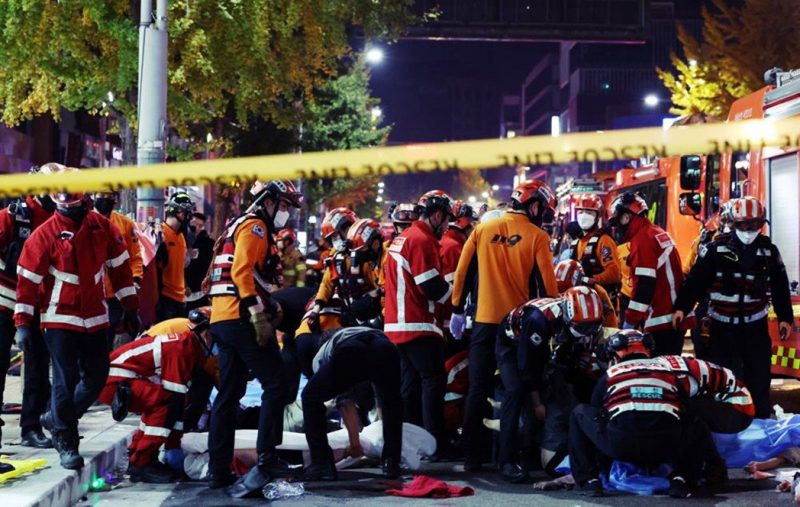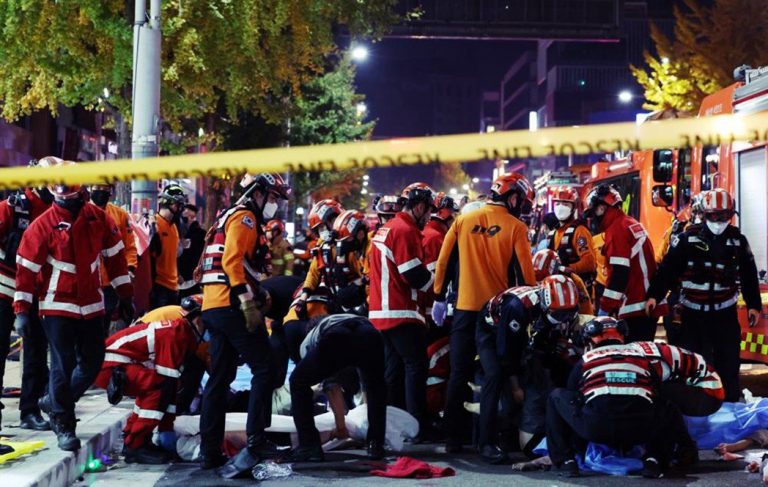 South Korean netizen Xuan Yujing has 600,000 followers on YouTube. She was at the scene when the incident took place as she was shooting video. She relayed on Instagram that there was a serious stampede during the incident. The crowd was so large that they were barely able to move.
The netizen was squeezed into the crowd and could not move. She felt the pressure from the front and back. She was lucky that her companions had grabbed her. Otherwise, she could have suffocated.
Video Credit: The Independent
300 People Trapped In 18㎡ Slope In The South Korea Halloween Festival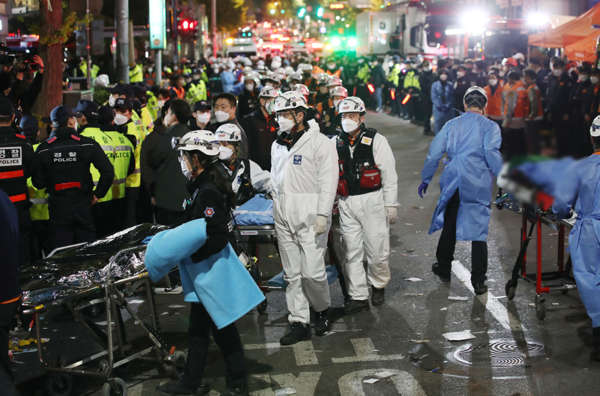 The accident took place in a narrow sloping alleyway near the Hamilton Hotel. The local fire department said the slope was about 3.2 meters wide and 40 meters long, and most of the dead and injured were stuck in the front 5.7 meters.
The report said the location is about 4 meters wide, only able to accommodate 5 or 6 adults. Still, because of the connection between the subway and the hotel, it was very crowded. And one of the sides is the Hamilton Hotel facade, there was no place to escape during the accident. Nearly half of the victims died of cardiac arrest due to excessive crushing and failure to resuscitate them.