Global markets fell on Tuesday as investors feared US House Speaker Nancy Pelosi's visit to Taiwan could severely escalate tensions with China.
US and European equities followed Asian indexes down as investors weighed the market implications of the trip.
Pelosi touched down in Taipei on Tuesday
Pelosi touched down in Taipei on Tuesday night local time, becoming the first House speaker in 25 years to visit the island. Her trip comes at a low point in US-China relations and despite warnings from the Biden administration against a stop in Taiwan.
Prior to her arrival, Beijing warned of the "egregious political impact" of her visit to Taiwan, which China claims as a part of its territory. A foreign ministry spokesman said that China's military "won't sit by idly" if Beijing feels its "sovereignty and territorial integrity" is being threatened.
Pelosi's Taiwan visit could lead to escalation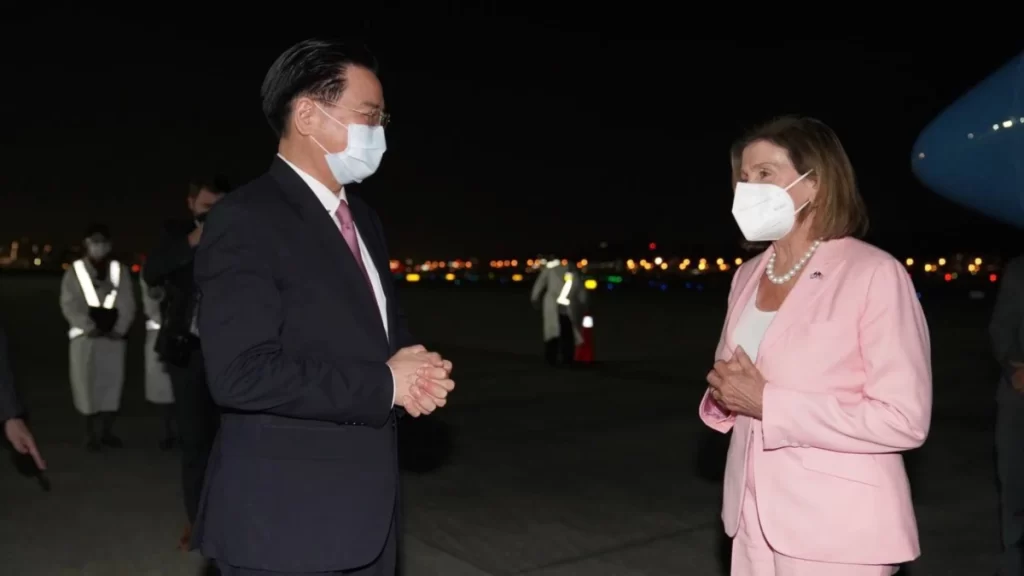 "Pelosi's Taiwan visit is tainting sentiment today," Stephen Innes, managing partner at SPI Asset Management, said Tuesday. "And amid escalating tensions in Taiwan Strait and deepening worries about a global economic slowdown, investors are diving headlong into US bonds."
"No party wants a real war, but the risk of mishap or even aggressive war game escalation is real, which could always lead to a tactical mistake," he said.
Pelosi's visit caused Dow Jones Industrial Average to drop 402 points
Pelosi and the congressional delegation that accompanied her said in a statement Tuesday that the visit "honors America's unwavering commitment to supporting Taiwan's vibrant democracy."
The S&P 500 slipped 0.67% to 4,091.19 after being down nearly 1% earlier in the session. The benchmark had earlier climbed off of lows as Pelosi's plane landed safely in Taiwan Tuesday morning.
The Dow Jones Industrial Average also shed 402.23 points, or 1.23%, to 32,396.17. Caterpillar weighed on the 30-stock index and shares slid after the company posted disappointing quarterly earnings.
The Nasdaq Composite fell 0.16% to 12,348.76, even though Uber jumped 18.9% following earnings.