Sabahan Wenanita Angang, 26, was named Miss Malaysia World 2022 yesterday after defeating 14 other aspiring finalists. Evelyn Ting from Sarawak came in the second place and Anya Kimberly Kow, another Sabahan, took the third place.
Miss Malaysia World 2022 - Wenanita Angang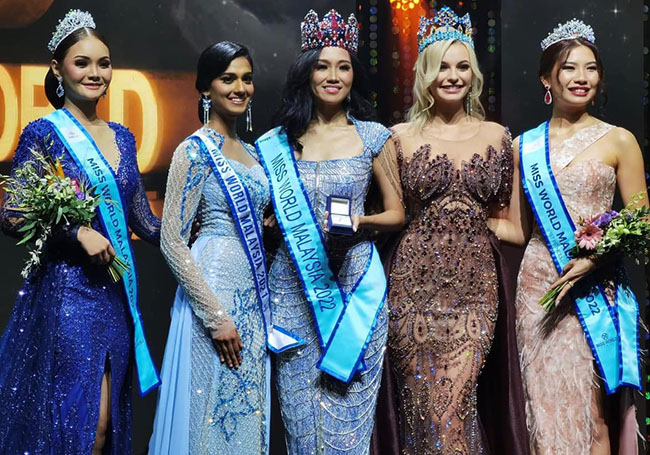 Miss World Malaysia 2022 is a national beauty pageant which took place at Sabah International Conventional Center (SICC) on Saturday night where the winner represents the country at Miss World while the other titleholders will compete at Miss Supranational and Miss Grand International pageants. Miss World 2021 Karolina Bielawska and Miss World Malaysia 2021 Lavanya Sivaji are also present during the beauty pageant.
Wenanita, who was born and raised in Kota Kinabalu and she holds a dual degree from Sunway University and Lancaster University in BSc (Hons) Information Systems (Business Analytics). She has been working as an international conference producer in Kuala Lumpur for the past 10 years.
"When I was shortlisted for the top six round, in my mind, I just told myself to keep calm as I've already come this far. It is okay. Whatever happens now, I did my best." Said Wenanita and express her happiness over her performance.
"Without their support and advice, I don't see myself succeeding at the international level," said Wenanita, thanking her team which include her family, fashion designer, make-up artist and friends for given the encouragement.