Artemis 1 Test Flight for NASA's Artemis Programme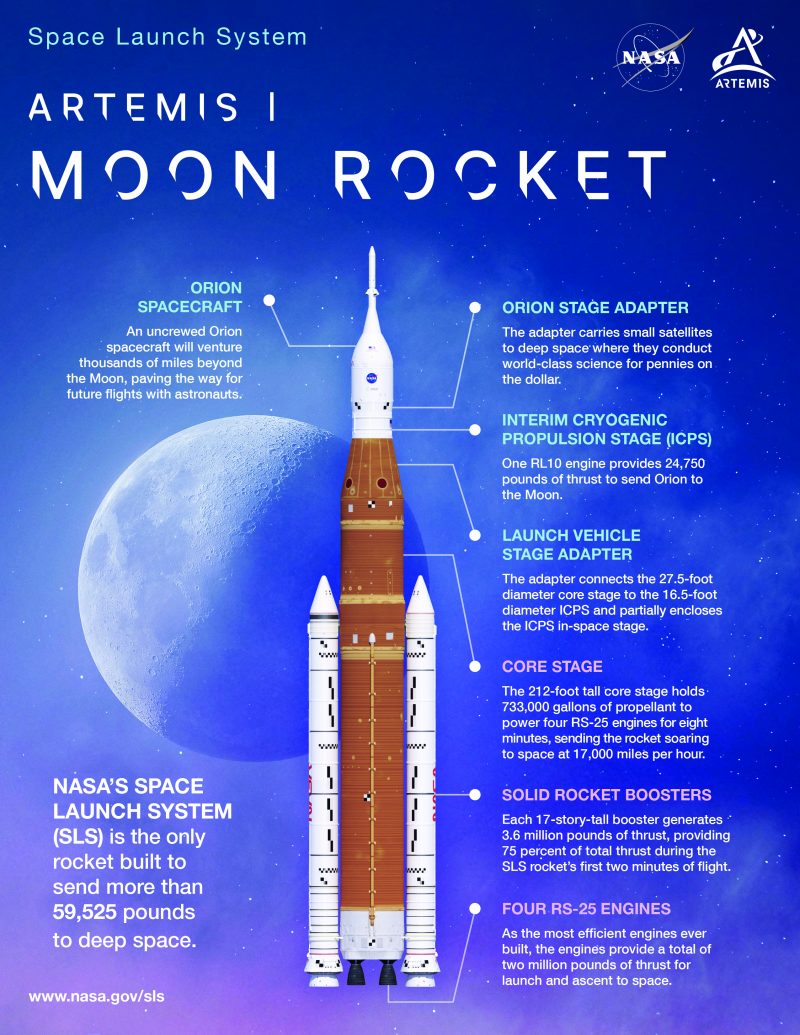 The day of the test flight which is uncrewed trip will be scheduled for August 29 at 8:33 pm. (GMT+8) from Launch Pad 39B at NASA's Kennedy Space Center.
This mission is the ultimate test for NASA. After more than a decade of development, the SLS rocket is poised to attempt NASA's first manned lunar launch in over 50 years.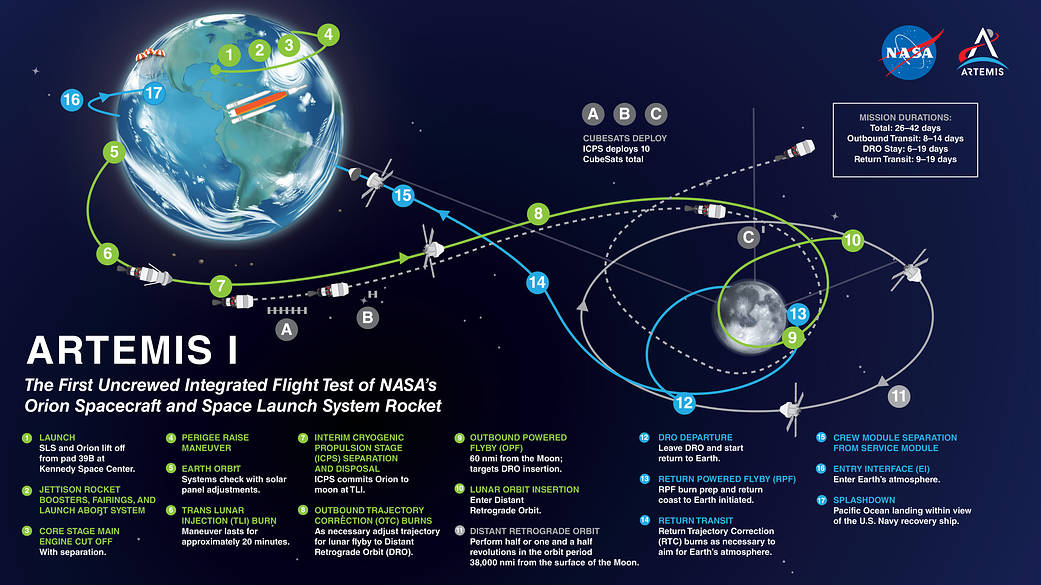 "We're not going to promise that we're going to get off on Monday, " Mike Sarafin, NASA's Artemis 1 mission manager, told reporters in a launch readiness briefing on Saturday, adding that weather or technical issues can cause delays. "But, you know, we do feel good about our attempt on Monday in terms of our overall setup."
"Our number one mission priority is to test the vehicle in lunar reentry conditions," Sarafin said. "We need the rocket to do its job in order to set those initial conditions."
During the test flight, Artemis 1 will be on a 42-day trip around the moon. Orion will take about 10 days to reach its long, expansive orbit around the moon and stay there for two weeks, ranging from just 60 miles (100 kilometers) from the lunar surface to 40,000 miles (64,000 kilometers) from the moon. If all goes well, the spacecraft will land in the Pacific Ocean off the coast of California on October 10th.