BLACKPINK's Jennie has had a difficult few months. Even though the well-known girl group member is accustomed to media attention, recent developments have brought to light matters the singer undoubtedly wished to keep secret.
A hacker scared Jennie earlier this month when they released a picture of her in the shower. Fans cried foul and demanded action be taken against the hacker as a result of the privacy breach. It appears that the hacker is still at large, though. More of Jennie's private images, including images of G-Dragon and Kai from EXO, were recently made public.
The hacker, also known as Gurumi Haribo, has been the subject of fan hope. They can see that Jennie is under a lot of stress because she has to cope with dating rumours and her reportedly compromised private Instagram account. In fact, when they assured Jennie of their continuous support, a fan made her cry! All of this, it seems, is irrelevant to the hacker. They have, if anything, become brasher.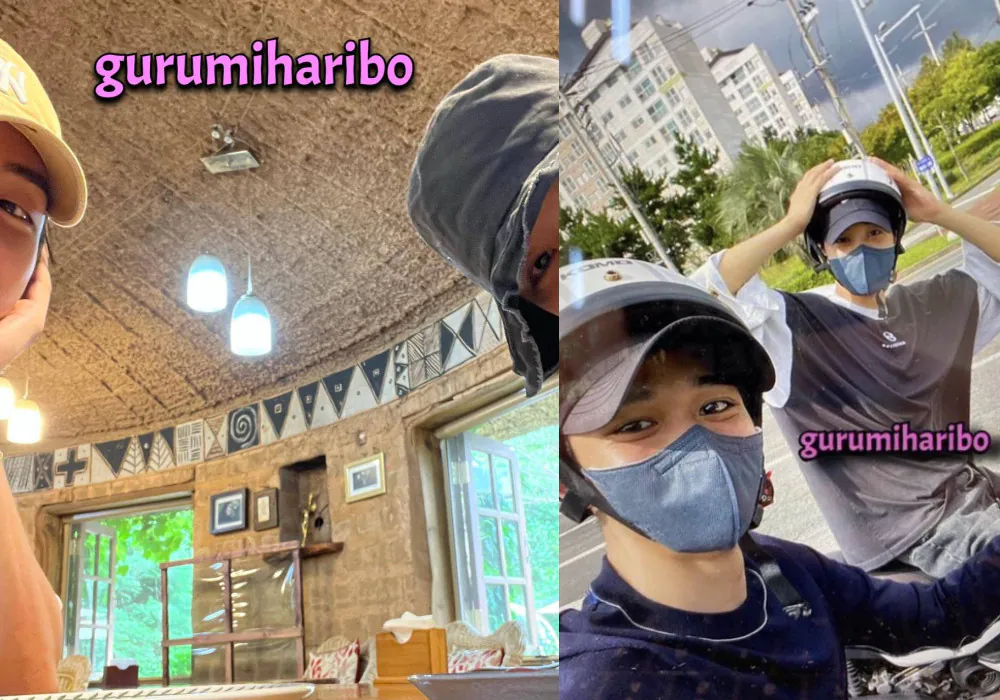 When Gurumi released pictures of Jennie on another date with V and also included a picture of what is thought to be Jennie's collection of photos kept on a computer, they once again grabbed attention. Gurumi made the decision to go above and beyond because she anticipated that the recently revealed images would cause further anger. They included a picture of Jisoo from BLACKPINK.
"Hey everyone, I know that many of you doubt me and wild rumours are everywhere," they started. "I have been told that Jisoo is somebody who knows the truth and is a honest and kind person. She is not involved with Taehyung in any (way). However, she may help us see the truth."
Gurumi then ordered Jisoo to display the allegedly never-before-seen image as a warning. To everyone's amazement, Jisoo later posted the exact identical image to her Instagram account. To make matters worse, Gurumi later published a picture of Kai and Lucas from EXO hanging out. It was therefore presumed that Jennie had received the picture from Kai and had saved it to her phone.
The narrative didn't end there, though. The debate was sparked when Twitter users @twocanplay_ and @foryou6137 asserted Gurumi was a power-hungry individual. According to @twocanplay_, Gurumi was made up of a group of individuals who edited real images to "leak." BTS's V was being used for his "media power," according to user @foryou6137, while Jennie was allegedly misled by a staff member. Many argue that Gurumi Haribo is probably an employee of YG Entertainment.
Then, with the justification that they were just acting to stop Gurumi's actions, both accounts released images they claimed to have "obtained" from Gurumi. Other K-pop idols were visible in the images, though. One of them also displayed an image purportedly of G-Dragon with someone covering his face. Although some claim his hair looked comparable to the style he had in April of this year, his account was tagged.
Since then, both accounts have remained inactive. To further complicate matters, online users are now asserting on Twitter that everything was a set-up. Whether a set-up occurred or not, there is no halting the release of images.
In an effort to defend their singer, V, BIGHIT MUSIC has also recently issued a statement. In it, they make reference to a netizen who posted articles propagating rumours and defamatory statements about their artist. The business also stated that the police had looked into the matter and have forwarded it to the prosecutor's office.
Since then, Gurumi has refuted the assertion that it refers to them. Netizens, however, truly hope to shut them down. Many have once more voiced their concerns about the invasion of idols' privacy and urged Jennie's company to do something.
As of right now, none of the idols concerned have responded to the most recent "leaks." However, it is obvious that Jennie and several other people may be in danger if this keeps happening.