Kedah Amanah chairman Datuk Phahrolrazi bin Mohd Zawawi, who was expelled for violating party discipline, announced that he would join any political party under Pakatan Harapan, and he is now actively discussing with the Parti Keadilan Rakyat and the DAP.
Zawawi, together with 200 members who resigned, held a press conference and said that he had taken this action because he did not want to join a rival camp.
Former Kedah Amanah Chairman Will Join New Party Together With Members Who Resign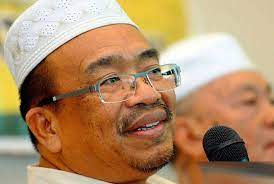 Zawawi said that more than 200 members of his NGO PASMA the Kedah Amanah have announced their resignation from the party and will join him in the new party. The resignation will take effect from December 1.
He also explained that he did not appeal his expulsion from Amanah because even if he did, he would only be able to return to the party as an ordinary member. He is currently discussing with the members who left the party which political party they will join under Pakatan Harapan. He will not start a new political party.
He said that he is currently negotiating with Parti Keadilan Rakyat and the DAP, and is very likely to join one of these two.