Liverpool got their first premier league win of the season in the 9-0 win over Bournemouth. This win broke many records with the memorable win at Anfield. After 3 games without a win, Jurgen Klopp's side showcased what Liverpool can do as one of the hottest Premier League title contenders.
To begin with, the 9-0 win is the joint biggest win in Premier League history. The first 9-0 win in the Premier League was achieved by Manchester United in 1995 against Southampton, which suffered another 9-0 defeat against Leicester City.
Liverpool's largest win in their Premier Leagues history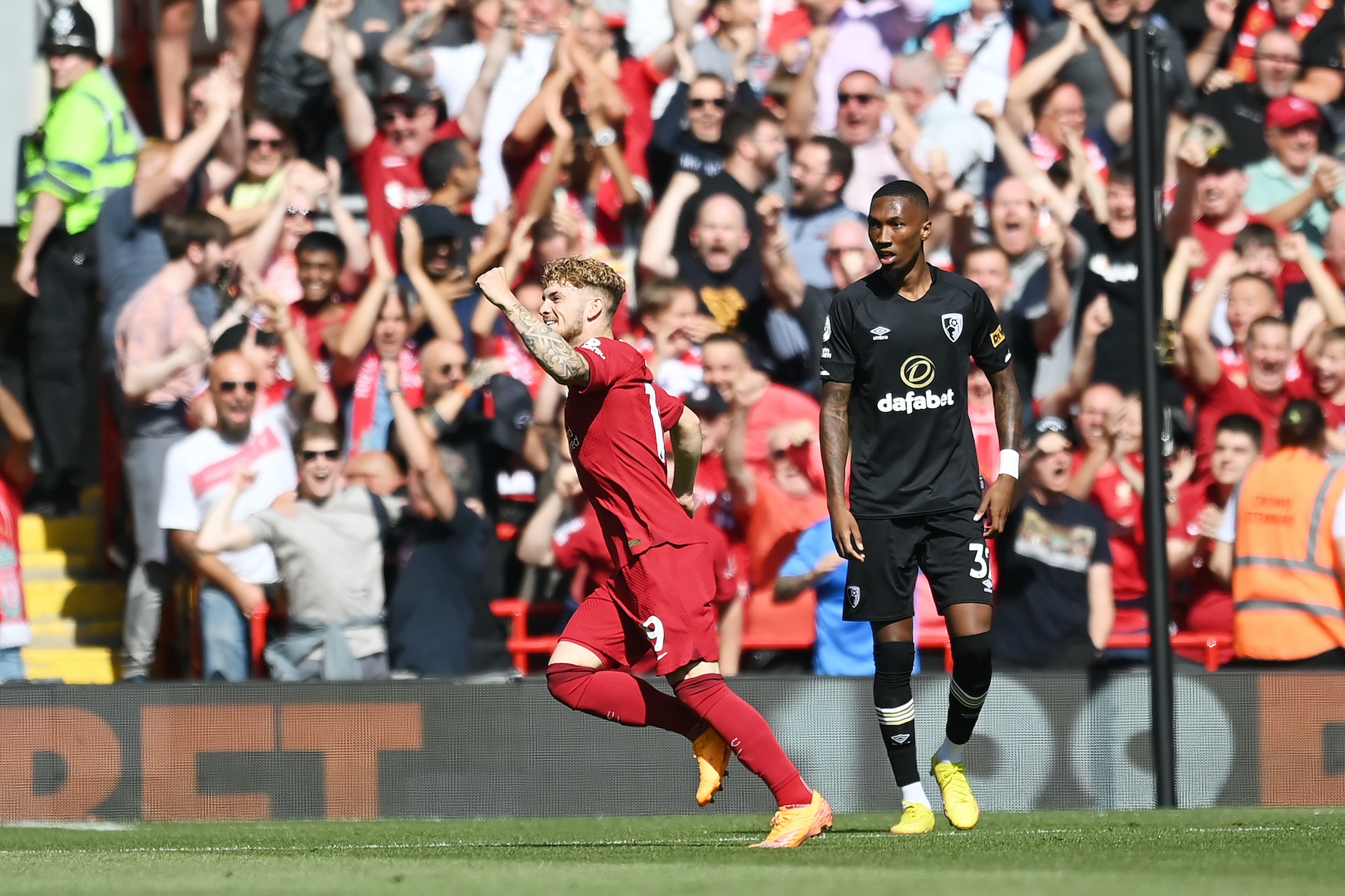 Besides, Liverpool broke the record of the largest margin they won a match in their Premier Leagues history. Their previous biggest win was set against Crystal Palace in 2020 at the scoreline of 7-0.
Furthermore, Liverpool scored five goals against Bournemouth in the first half. The last time Liverpool scored five first-half league goals was over 60 years ago in 1958 against Brighton. Notably, the first-half goals were scored by five different players, namely Diaz, Elliott, Arnold, Firmino and Virgil van Dijk. This was the second time in Liverpool's 130-year history.
Firmino becomes 19th player to score 100 goals for Liverpool
Firmino had set his personal and club records as he scored two goals and 3 assists in the match against Bournemouth. This is the first time for a Liverpool player to get a hat-trick of assists in the first half in the Premier League Era.
Firmino had scored a total of 100 goals for Liverpool in his 331st appearance. There were only 18 players before him who scored at least 100 goals for Liverpool in the club's history.