The second episode of "Promise For You" was originally scheduled to be broadcast last Friday (23rd). Unexpectedly, 3 hours before the broadcast, it was last minute announced that the broadcast is stopped "due to damage to the medium (hard disk)". A large number of netizens were astonished, and they talked about pointing out the appearance of the guests Hu Yanbin who currently have scandal.
"Promise For You" Is A Spin-Off Program Of "Sisters Who Make Waves", Which Become Viral After Its First Premiere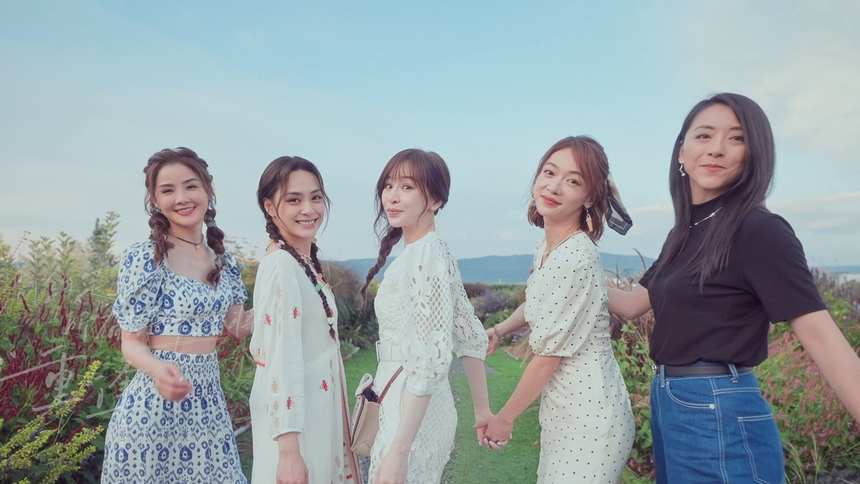 The five "sisters" Wang Xinling, Ah Sa (Cai Zhuoyan), Gillian Chung, Wu Jinyan and Huang Xiaolei, who successfully formed a group in "Sisters Who Make Waves S3", co-hosted the new variety show "Promise for You". After its premiere, it exploded again.
Chinese star Li Yifeng was administratively detained in Beijing for prostitution. He was later accused of indiscretion in his private life. It was also revealed that he once went to Thailand with the Internet celebrity Hu Wan for a sex tour. After that, netizens uncover her social network, eyeing for one after another male artists who are following and have a "special relationship", including Hu Yanbin, a famous Chinese singer.
Recently, it has been repeatedly reported that Hu Yanbin is suspected of prostitution, and he has close interaction with Li Yifeng's girlfriend Hu Wan, who was arrested for prostitution. Therefore, it is reported that the program team will delete his scenes in "Promise for You", and there are even more people.
It pointed out that Hu Yanbin had been mosaicked in the trailer before. However, his fans immediately clarified that the mosaic screenshot uploaded on the Internet was a photo after PS (retouching) of a certain netizen. It was forwarded by multiple Weibo accounts to spread rumours, and Hu Yanbin was also found on Weibo, the official Chinese media, so it can be seen that Hu Yanbin Nothing happened, and he was cleared of innocence.
After receiving hours of threats, blase (Li Yifeng's yp/one night stand from years ago who exposed him) leaked several surnames: L, W, C, H, Z being involved as well. L= Lin Junjie/Lin Yi, C= Chen Weiting (William Chan), W= Wang Anyu/Wang Jiaer, H= Huang Jingyu/Hu Yanbin, etc. pic.twitter.com/lkpPqIzQDo

— c-ent melons (@todaysmelons) September 12, 2022