The government opened the application for the free tablet to B40 students, but it was revealed that some students were selling the tablets online. MUDA president Syed said that if they don't need the tablets, they should return them so that other students can benefit from them.
Recently, a university student who received a free tablet was selling it and said he wanted to exchange it for an Apple iPad for study purposes.
Syed: Return The Tablets If Not Using It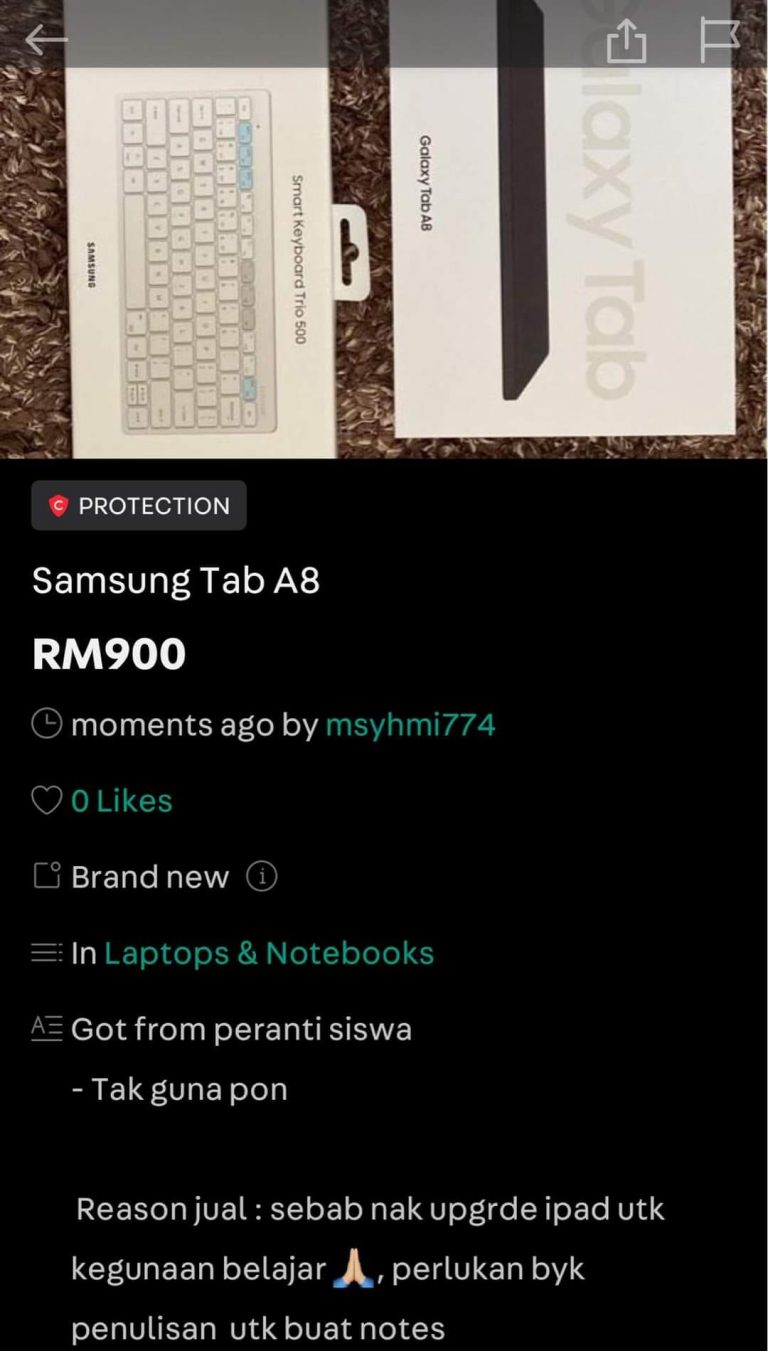 The free tablet was opened for students from the low-income group (B40) to apply for study purposes in April this year. The free tablet is a Samsung Tab A8 model.
Syed tweeted that one-third of our students do not have electronic digital learning tools, especially in East Malaysia Sabah and Sarawak, where most lack electronic learning tools. He said that if you don't need it, you should return it and let other people who need it use it instead of selling it.