A customer who ordered his signature toast at a famous cafe got a shock when he was presented with "a thin strip" of butter.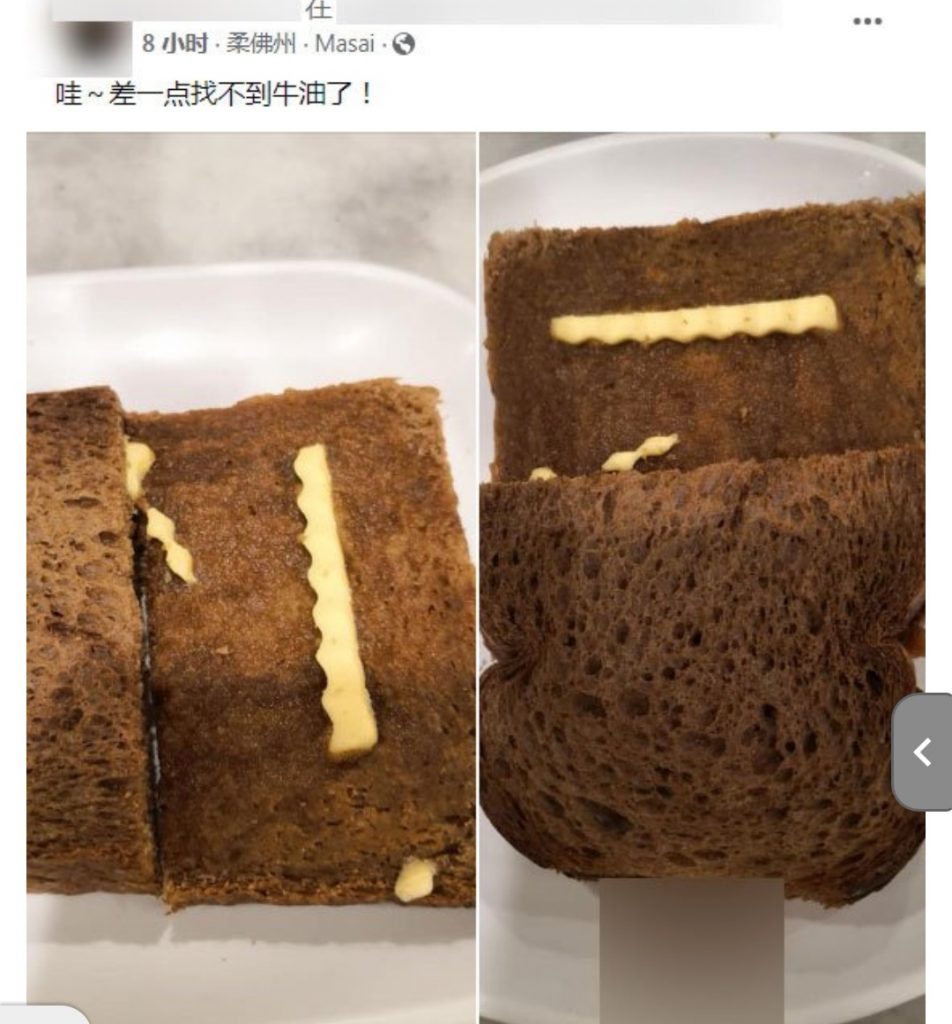 A netizen from Johor Masai recently shared a photo of him going to a famous restaurant and ordering a kaya butter toast with just a tiny strip of butter on it.
He wrote: "Omg! The butter in the toast is so small that you can hardly see it!"
His photo of his kaya toast on Facebook group has been hotly debated, with 1,379 shares and 4,729 likes.
Internet users were both amused and surprised by the photo of toast with just a tiny slice of butter, as a kaya bread requires a thick layer of butter to taste good.
Many netizens joked that they thought the thin butter was French fries. They are French fries. You have to use a magnifying glass to see them. The curries in this restaurant are also very large on the outside with very little insides.
The photo is for reference only, the user said, and posting a picture of the toast on the menu. The photo is correct, the butter is only on the side, not in it lol.
Some people also get the same bread, also shocked!!