It's up for dispute whether the criticism levelled at a prominent actress in China for smoking at a private event is justified given that it's completely legal.
Fashion blogger Bingo Hu posted a brief video of Angelababy smoking and chatting with friends in a flat on Weibo on Thursday. The video quickly became popular and, as of Friday afternoon, had 120 million views.
Known for her "pure and sweet princess" demeanour, which some fans have claimed makes her decision to smoke more unpleasant, the 33-year-old Hong Kong model and actress, whose career was largely built in mainland China, is saddened by her smoking.
"Smoking does not violate the law. However, as a star, what she does will set a bad example," wrote one person.
Another person stated, "Her image as a sweet, pretty girl is ruined."
The actress, whose real name is Angela Yeung Wing, originally gained notoriety as a model when she was a teen.
During their relationship, her ex-marriage to Chinese actor Huang Xiaoming was one of the most well-known celebrity marriages in China. The couple's divorce announcement in January of this year became one of the biggest tabloid stories on the mainland.
Despite the criticism she faced, a lot of her fans supported and defended her.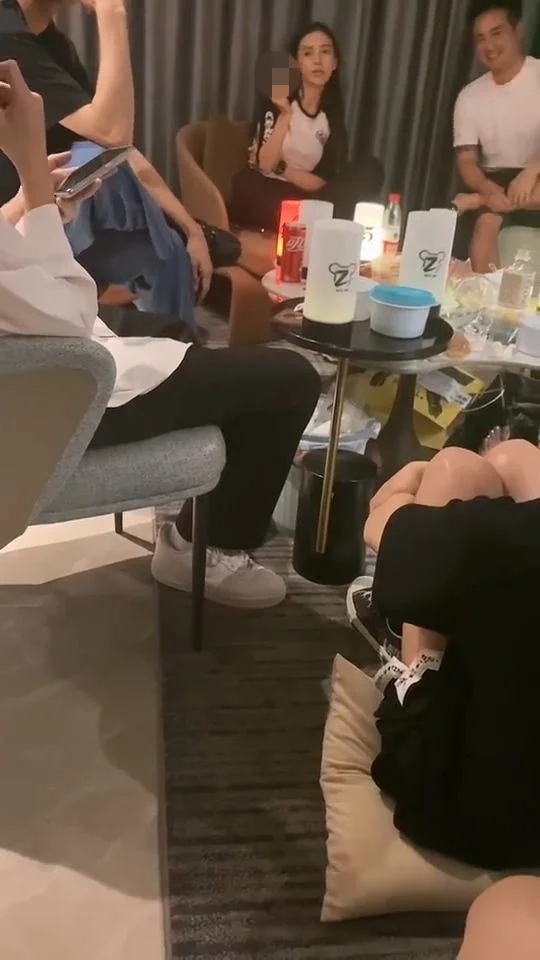 A user questioned, "Is it really a huge problem if an adult smokes with friends at a private event?"
Smoking is commonplace. Awaken everyone! The year is 21st century. "Smoking is not illegal," someone wrote.
Numerous commentators connected this most recent controversy to that involving singer Wang Yuan, a Chinese celebrity also involved in a smoking scandal.
Wang, a former member of the well-known teen boy band TFBOYS, earned the moniker "national younger brother" for his naive and attractive appearance.
He was seen smoking in 2019 while having dinner with friends in Beijing, where smoking is not permitted indoors. He was 18 at the time of the incident.
"I liked him very much previously. But I don't accept a kid smoking," a Weibo user at the time wrote in reference to Wang's incident.
Even though Wang instantly expressed regret and paid the fine for smoking in the establishment, his career has suffered as a result.
Celebrity status has been referred to as a "very perilous career" in mainland China due to heightened public and governmental scrutiny in recent years.
Actor Li Yifeng was detained over the weekend, according to Beijing police, for soliciting prostitutes, which is against the law in China.
Following anger over a surrogacy scandal, actress Zheng Shuang was penalised 299 million yuan (US$43 million) for tax cheating last year. She was charged with leaving behind two US-born kids.