Suggestive or not, one thing's for sure is that the singer doesn't really care about the criticisms as she believes she'll get criticised regardless of what she posts. Can't argue with that as we're well aware that's been happening.
Recently, the Johor-born star posted a video of her in the city and of course, netizens came after her almost immediately.
Baby Shima, real name Nor Ashima binti Ramli, posted a video on her Instagram over the weekend that has apparently angered netizens. The video is of her crossing the road in front of KLCC with the caption, "Shaking [my butt] cause cars won't let me through." She can be seen catwalking on the pedestrian crossing as if she's on a fashion runaway before stopping to shake her butt and then resumes walking.
Based on the caption in the video itself, the 29-year-old was probably inspired to post the video to reference the Citayam Fashion Week that was recently held in Indonesia where the models were seen doing the catwalk on the pedestrian crossing on the road instead of on a fashion runway indoors. The event however received mixed reactions by the public with many expressing concerns about safety measures.
Speaking of mixed reactions, Baby Shima's video received just that. Many of the supportive comments were apparently from Indonesian netizens who praised the "Sakit" singer for referencing the Citayam Fashion Week event. The more negative comments were from Malaysian netizens who'd rather she get hit by moving vehicles.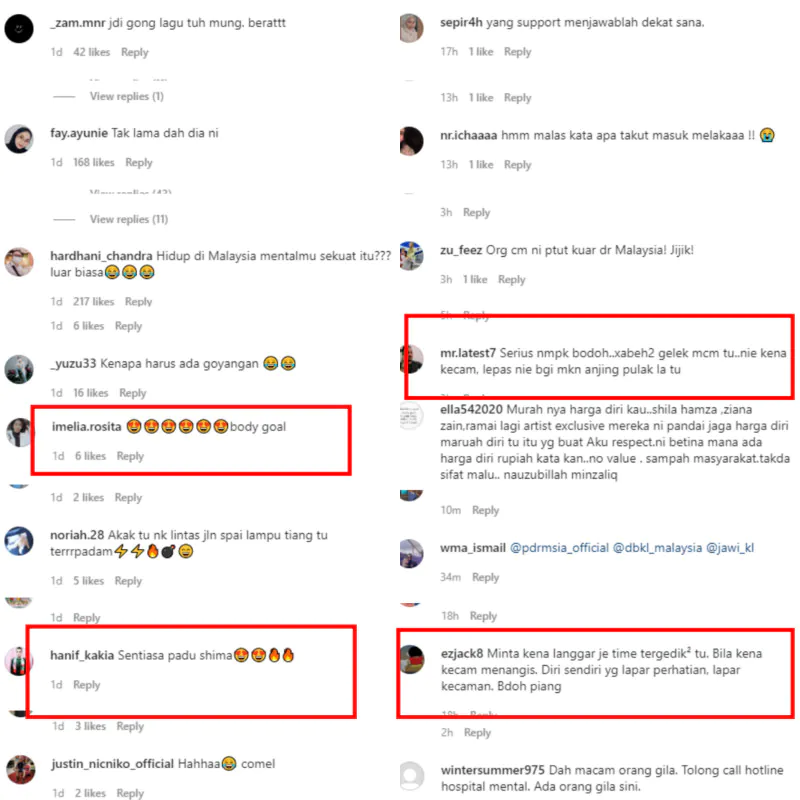 Baby Shima once again, of course paid no attention to the hate comments. Instead, she posted another similar video of her crossing the road only this time she didn't do any sexy poses or dance. She shared that she's very excited for the KL Fashion Week that'll be happening later this month.